REINVENTION
Navigating the Relentless State of Change
Heraclitus said that the only thing that is constant is change. To reinvent is to survive, and in some cases it is to thrive. The power of reinvention is upon us. Transformation is everywhere. How will you rise to the challenge and REINVENT for today?
Panels include:
WeWork has gotten a lot of press for its goal of changing the way employers and individuals think about work, but the company's mission is even bigger than that. With a bias toward action, the company's executives have social causes they are committed to advancing – be it future of work, future of cities or sustainability. Examples of WeWork's action commitment: The company will hire 1,500 refugees over the next five years. The brand supports veterans through hiring, training and mentorship. And it quite literally put its money where its mouth is by adopting a new meat-free policy. Jennifer Skyler, Chief Communications Officer will enlighten us about more ways the company is driving massive social change, and some lessons learned as they raise the bar for a mission-driven company.

Connected devices, machine learning and Artificial Intelligence have quickly become a part of many successful business stories. Throw in digitization and advanced analytics, and it's clear that brand communicators are now required to add "technologist" lens to  the growing list of essential core skills.  Today's most successful brands are exploiting technologies to uncover real marketing insights and execute brilliant campaigns that elevate the brand experience and engagement. However, simply maximizing the potential of new technologies doesn't guarantee a brand will ride the disruption wave and create success; the hard work of transforming team structures and functions and creating new work processes is also required. And both need to happen at warp speed. During this panel, communications experts will discuss their wins in this new reality and share some of the backstory that made them happen.
Over the past two years, it's almost impossible to remain neutral on any political, social, cultural, or moral topic. Brands have certainly not been immune to, or isolated from, this trend and a number of them received both adulation and searing condemnation for actions that were taken. Should brands work harder to appear neutral or should they develop thicker skins along with an understanding that consumer sentiment around any particular issue has much less to do with facts and more to do with the tribal affiliations consumers choose to associate themselves with. We'll talk to several experts on what they thought was right for their businesses and consumers alike.
Keynote: Oath's Digital Prophet, Shingy (David Shing)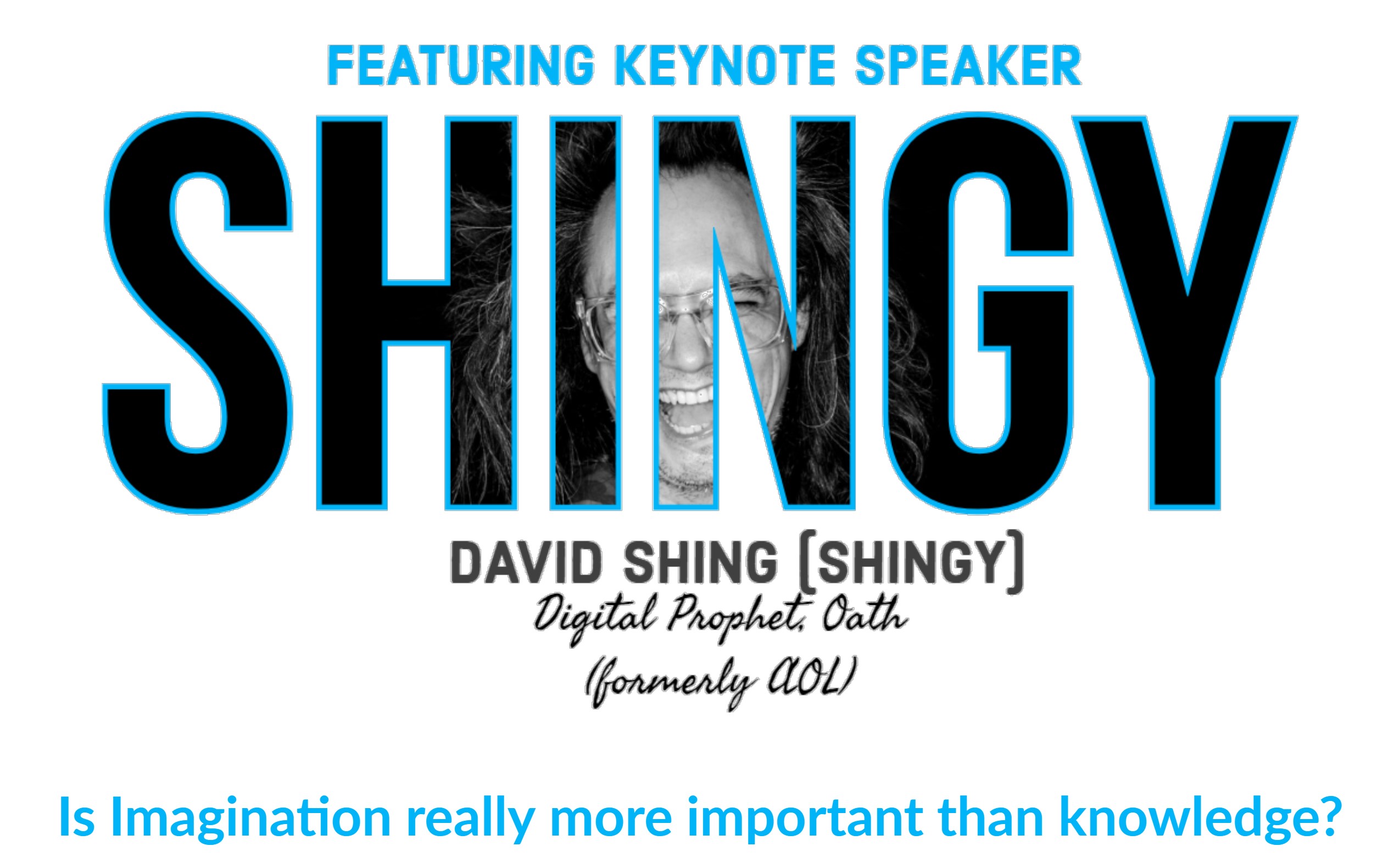 We are in a world where over 2 billion smart phones occupy our visual attention and it feels like we are stuck thumbing through life. But we have quickly evolved to include other senses that aren't limited to AR, VR, MR, or RR. How are creatives going to adapt and reinvent in a world of transparent interfaces? A place where sight is now joined with sound and motion? Welcome to hearable, feelable and wearable technology—powered by data, intelligence, sensors and more. How does this impacts consumer behavior and ensure technology makes us more human.
Emceed by: Fred Cook, Chairman at Golin
Director of the USC Annenberg Center for Public Relations

Join us at Tribeca Rooftop on September 28.
To learn more, check out the 2017 forum on our website.
← Back