REINVENTION
Navigating the Relentless State of Change
Heraclitus said that the only thing that is constant is change. To reinvent is to survive, and in some cases it is to thrive. The power of reinvention is upon us. Transformation is everywhere. How will you rise to the challenge and REINVENT for today?
Panels include:

Where they were, where they are and where they're going. Industry leaders in the midst of vast change will share the blood, sweat and tears as they lead the charge to reinvent their businesses at the very core.

Point of Market Entry [POME] has become Point of First Order [POFO], the consumer journey has become an infinity loop, and the idea of a brand's last mile feels a million miles away. Technology, AI and IoT have transformed how people shop, what they buy, and what loyalty means in a consumer-demanded world of hyper-personalization and immediate gratification. But instead of the long-predicted retail apocalypse, some see a renaissance, and the best-performing retailers and hottest emerging brands are succeeding by riding the disruption, not fighting it.
Over the past two years, it's almost impossible to remain neutral on any political, social, cultural, or moral topic. Brands have certainly not been immune to, or isolated from, this trend and a number of them received both adulation and searing condemnation for actions that were taken. Should brands work harder to appear neutral or should they develop thicker skins along with an understanding that consumer sentiment around any particular issue has much less to do with facts and more to do with the tribal affiliations consumers choose to associate themselves with. We'll talk to several experts on what they thought was right for their businesses and consumers alike.
Keynote: Oath's Digital Prophet, Shingy (David Shing)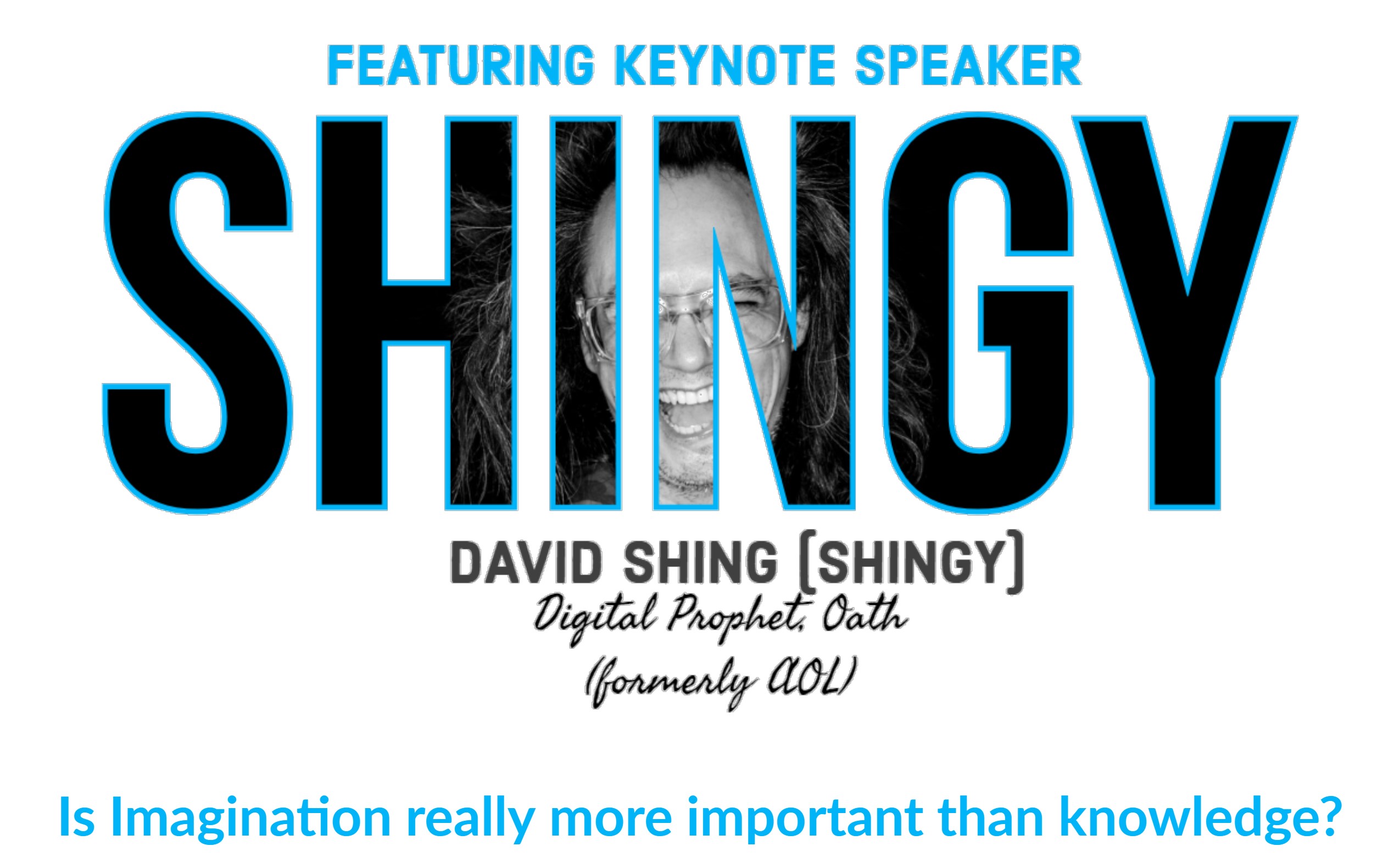 We are in a world where over 2 billion smart phones occupy our visual attention and it feels like we are stuck thumbing through life. But we have quickly evolved to include other senses that aren't limited to AR, VR, MR, or RR. How are creatives going to adapt and reinvent in a world of transparent interfaces? A place where sight is now joined with sound and motion? Welcome to hearable, feelable and wearable technology—powered by data, intelligence, sensors and more. How does this impact consumer behavior and ensure technology makes us more human?
Emceed by: Fred Cook, Chairman at Golin
Director of the USC Annenberg Center for Public Relations

Join us at Tribeca Rooftop on September 28.
To learn more, check out the 2017 forum on our website.
← Back