CEO Conversation: Startup to Salesforce Acquisition: Marketing's Role in Scaling High-Growth Companies
November 6, 2018 @ 12:00 pm

-

1:00 pm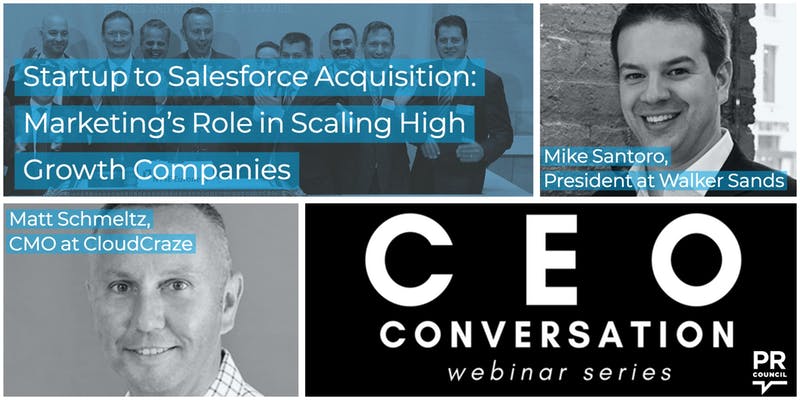 Join Mike Santoro, President at Walker Sands Communications and Matt Schmeltz, CMO at CloudCraze as they dive into how communications agencies can position themselves (and their digital capabilities) effectively to the CMO and the critical role that marketing plays in scaling high growth companies.
Matt has been building high-growth commerce businesses since 1996 and will share the lessons he learned from a lengthy career using marketing to drive high growth and a series of successful exits. How can you leverage marketing to scale your business? How do communications agencies fit into the equation? Matt will discuss his realization that PR should be seen as the first phase in driving business, and how his role as a CMO led him to this conclusion.
Join us on November 6th for the next CEO Conversation webinar.
← Back