Are you a storyteller? Do you have a point of view on diversity & inclusion in America today?
---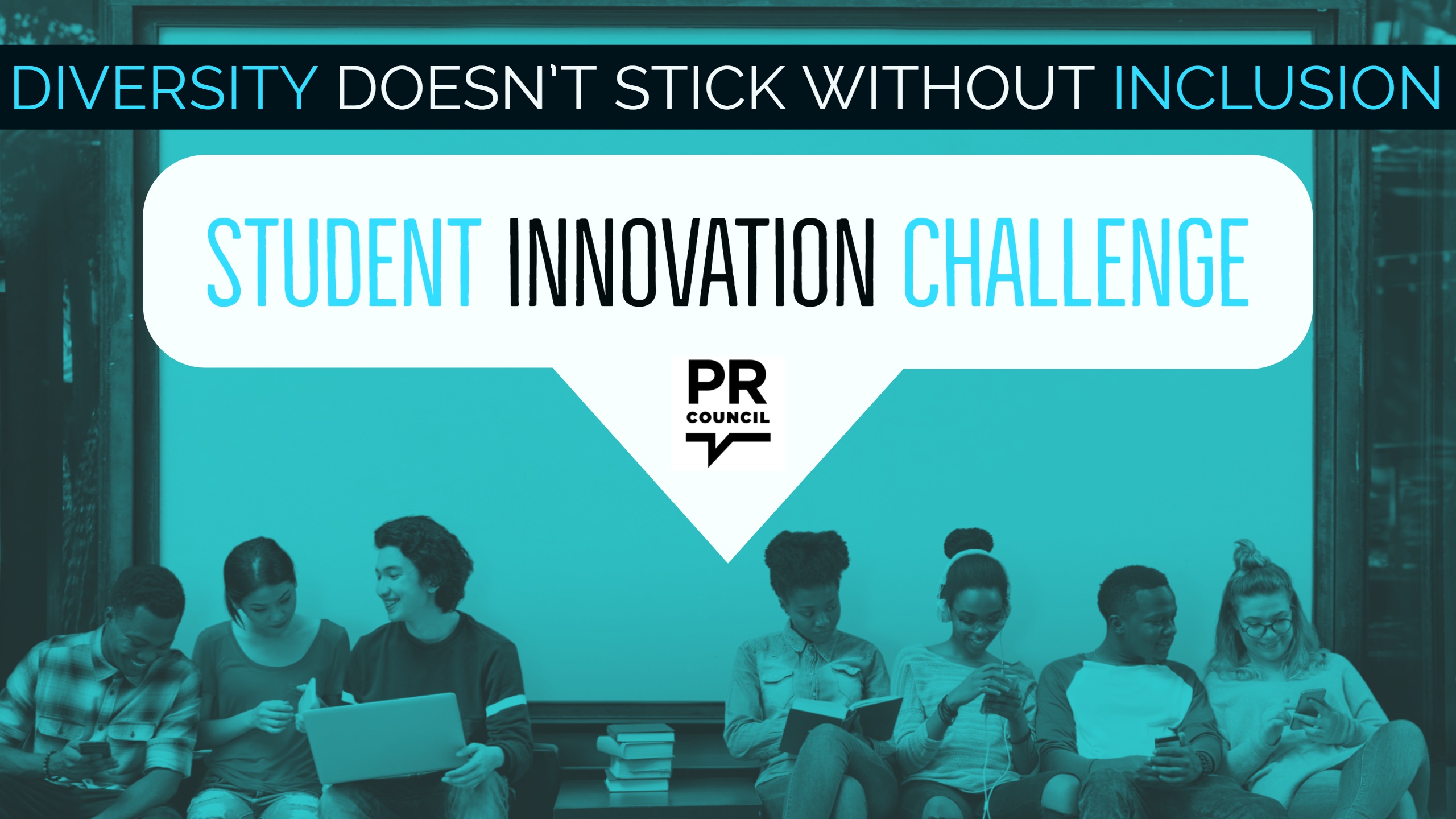 "Diversity is being invited to the party. Inclusion is being asked to dance." – Vernā Myers, Diversity Advocate
---
The PR Council's Student Innovation Challenge asks current and recently-graduated students to create a video and communications campaign on the topic specified below.
Submissions will be reviewed by the PRC Board of Directors. The winning team will receive $1000, a trip to New York City and recognition in front of agency and corporate leaders at the Annual Dinner & Diversity Distinction Awards on September 27, 2018.
---
HOW TO ENTER:
In teams of two, create a two-minute video that discusses the topic below and how you would create a campaign to address it and spread awareness.
Create a campaign that celebrates inclusion within diversity on your school campus or community. Explore how this campaign encourages open, honest and inclusive dialogue around diversity and inclusion. Be original and creative!
Your submission will be judged on how effectively you communicate your idea, the strategy you chose and your creativity – show us a new way to think about it!
Communication: How well was the issue and its importance effectively communicated? Was there a clear call to action?
Strategy: Was the PR plan comprehensive? Did it establish goals, define audience(s) and utilize an appropriate mix of tactics and channels?
Creativity: Was the video and/or strategy bold and different? Did it raise awareness around the issue with a unique approach?
---
CAMPAIGN SUMMARY
Please include a one-page description that includes measurable objectives, research or resources. Categories can include: Background, Research, Creative Idea, Tactics & Execution, and Measurement.
TIMING & SUBMISSION
Entries are open through June 15, 2018. Read the official rules here.  Please submit your entry here:
Check out last year's winners here.
← Back