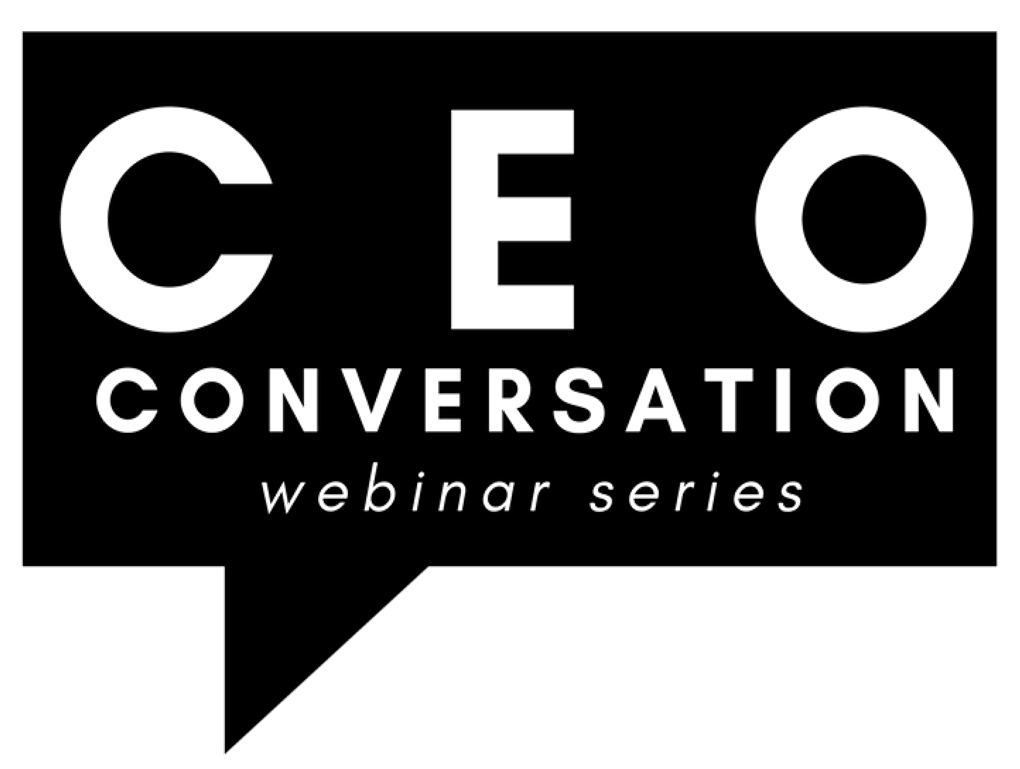 The PRC has launched CEO Conversation, a webinar series, where Member agency leaders hold a one on one conversation with a client, another agency member, or a specialist in our field on thought-provoking and educational topics.
Upcoming webinars: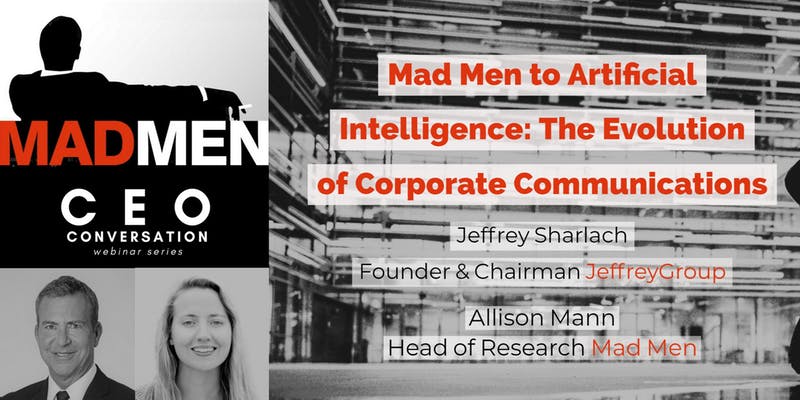 Join the PR Council's CEO Conversation webinar with Jeffrey Sharlach, Founder and Chairman at the JeffreyGroup and Allison Mann, the former Head of Research for the hit TV show Mad Men. Register here.
Businesses have been communicating with their various stakeholders for hundreds of years, long before the first stakeholders were even identified as such. But the technological developments of the past 70 years have created opportunities—and challenges—for businesses as they reach out to their customers, employees, stockholders and the public at large. We'll examine the changes in communication from "Mad Men days" to the present and discuss how companies can best approach this new landscape.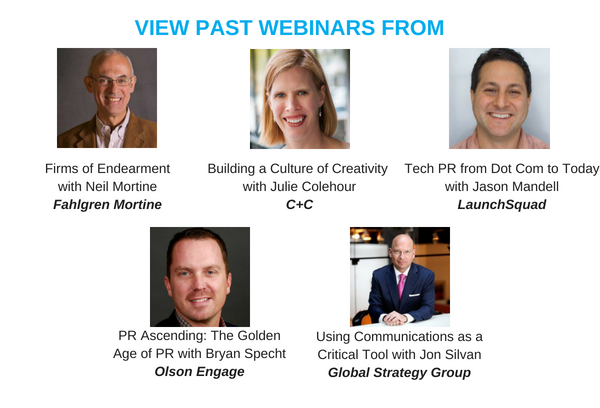 Members, watch the recordings of the past CEO Conversation webinars here when you log in with your LinkedIn.
← Back