Should we all just ditch traditional media and jump on the social media bandwagon? Not so fast.
There's no doubt social media is continuing it's meteoric rise. Stuart Elliot in the New York Times recently profiled social media campaigns among players in the processed meats category, taking these campaigns as evidence that social media has grown up. "[A]s familiarity with the social media becomes more mainstream," he writes, "companies like Clorox, Coca-Cola, Kellogg, Kraft Foods, PepsiCo and Procter & Gamble are arriving there — not to mention purveyors of bologna, ham and turkey." It's not just familiarity with social media that's gone mainstream, but usage. Research by Nielsen shows that global consumer usage of social media sites rose by 82% this past year, while in the US average time per person spent on Facebook and Twitter in December 2009 rose by 143% year over year.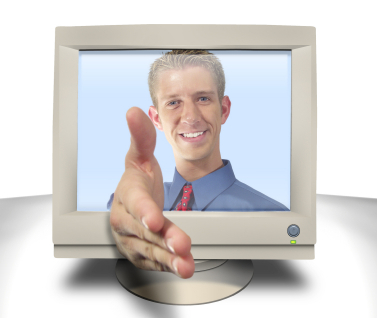 Yet the picture is not quite so simple. As USA Today recently reported, some consumers are giving up social media even as overall usage expands. Reasons include concerns about privacy, lack of time, and unsatisfactory relationships with online "friends." A counter-culture of aversion to social media also seems to be taking hold. Websites such as seppukoo have helped tens of thousands of people get off Facebook. And a video called "5 Things I Hate about Facebook" has been played 1.3 million times on YouTube.
There's much more. Typing in "I hate facebook" on March 29, 2010 yielded 92,900,000 hits, including blogs like sickfacebook.com, a self-proclaimed "anti facebook blog." Subjects such as "Facebook Addiction Disorder" are gaining traction on this blog and elsewhere, even making the local news. Frustrations with online relationships have surfaced with special force: An article on the subject appearing in the Chronicle of Higher Education offered a high-brow historical perspective, while another in Adweek.com reported that over half of 18- to 24-year-olds agreed in one survey that "social-networking sites like Facebook are diluting the quality of relationships."
This last data point suggests that even among youth the picture is complex and uneven. A recent Pew Center report showed that seventy three percent of 12- to 17-year olds use social networking sites, up from fifty-five percent in 2005. Yet surprisingly, only eight percent of online teens use Twitter. The reason, experts think, is that teens want to socialize online with friends, not broadcast messages to the wider world. Blogging is down among teens; they are apparently finding it too cumbersome to pen longer-form online postings.
We're not by any means suggesting that PR firms and their clients should retreat from social media. Sites like Facebook and Twitter comprise both a powerful platform for engagement and a key part of the zeitgeist; they're not going anywhere. Yet it's important not to lose sight of the phenomenon's complexity. Agencies should champion well-rounded outreach plans for clients that communicate with an audience with diverse opinions and habits regarding social media. Go for the right mix; don't just allow yourselves to become dazzled by the new and shiny. At a recent industry event co-hosted by the Council, one client reminded us that the "Rolodex" is critical; and getting placement in the Wall Street Journal is still the sure way to the client's CEO's heart.
To remain relevant, marketers need to remain sensitive to the needs of online social network audiences, members of which have less and less bandwidth for learning and handling multiple websites and the communications devices that support them. Marketers should also appreciate the unique usage patterns and desires of sub-segments of consumers when creating social media campaigns. PR provides leadership in helping marketers both understand consumers' changing needs and deliver on them.