Austin is the "Silicon Valley" of social media. It is a hub of thought leadership, venture capital and resources for the burgeoning social marketing industry. It's not surprising that the interactive conference at Austin's hugely popular SXSW festival has become a "must-go" for both social marketing experts and those who want to learn more. This year, the Council of PR Firms is front and center at "SouthBY" with a panel that I am pleased to be moderating:  Marketing Budgets Have Gone Social—Is It Working? featuring leading marketers from Pepsico, General Mills and Samsung.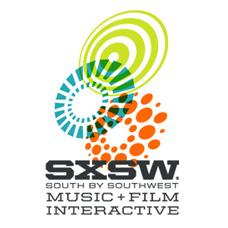 According to a recent study by FedEx and Ketchum, marketers spent between five and fifteen percent of their overall external communications budgets on social media. Most companies predict budget increases for social media in 2011. A recent study by eMarketer predicts that social budgets will increase by 60 percent in 2011.  And, during a recent presentation, Jeremiah Owyang of Altimeter Group stated that budgets for formalized and mature social organizations peak at $1.3 million per year; more if you add online community budgets to the mix. In addition, investments in talent with social media skills are growing on both the corporate and agency sides.
Yet, while budgets are growing, marketers are still struggling to determine social media's impact. A recent study of 2,100 marketing executives by Harvard Business Review Analytics (for SAS) uncovered that just twelve percent feel they are effectively using social media. In addition, 75 percent said they didn't know where their customers were talking about them online; 31 percent claimed they do not know how to effectively measure social programs; and just 23 percent said they are using social media analytics tools.
Yikes. I don't know if this spells a huge opportunity for our industry or instead serves as an indictment.
Probably a bit of both.  As valued partners, we have an obligation to help our clients understand how to use social tools effectively so as to drive true social ROI.  We need to take them beyond a campaign orientation and help them deeply engage with their customers and other stakeholders. According to a recent survey by Alterian, 51 percent of respondents are placing a significant amount of effort and budget on moving from a campaign orientation toward a multi-channel customer engagement model.  Many programs today are still tactically focused and lack the tools, analytics and faceted approach to engagement necessary for true ROI.
Another interesting factoid comes from a recent Web Strategy study, as well as from the Altimeter presentation. Both state that corporations are taking budgets from their traditional agency partners and moving them to specialty firms. Some of the reasons include:
Specialized skill sets in social and new media
Better understanding of how to deeply engage customers
More agility and flexibility
Fundamentally geared to measure deeply around engagement—not just topline or bottom-line measurements
Better thought leadership
The opportunity is here for all of us, but we need to commit ourselves to a discipline of continuous learning that matches the speed with which the industry is evolving. It's not enough just to hire "kids" who grew up on Facebook.
The panel sponsored by the Council of PR Firms affords a great opportunity to hear from clients about their expectations for social and how their investments in this area are changing. The panel includes David Witt from General Mills, Julie Hamp from PepsiCo and Kris Narayanan from Samsung. If you're going to be in Austin for SXSW, please join us on Friday, March 11, 2011 at 2:00 p.m. at the Hyatt Hotel.  Our hashtag for the program is #cprfsxsw. Come get your social groove in gear!