It's harder than ever to do well, but that's not stopping more firms than ever from doing good. Corporate responsibility is a hot topic among professional services firms, with much discussion recently around a particular form of corporate benevolence, the performance of pro bono work.
According to a recent report by consultancy Deloitte, "corporate responsibility is coming of age," and it goes way beyond monetary contributions. A Deloitte executive has been quoted as saying that "increasingly, corporate responsibility programs involve a more sophisticated commercial focus where companies seek to open up new markets, attract the best staff, acquire new customers, and develop strategic relationships. The best businesses concentrate on what they do best, and deliver leadership in society through the core activities of their business. Providing corporate expertise, insight and experience can prove to be far more valuable than simple cash donations."
A recent Huffington Post article observed that the advertising industry is pushing itself and its clients toward more corporate responsibility, and in fact Yahoo! has rolled out "Create for a Cause," an annual contest that "rewards agencies for their pro bono work." One former creative director cited in the article noted that, "We're at a unique historical moment where doing good really is good for business, because there's an intersection between social change and social media"
As a public relations professional, I'm proud to see PR firms doing more pro bono work—and reaping the rewards, too. For the last four years, Waggener Edstrom has helped Mercy Corps tell its story to the world, publicizing initiatives like Mercy Corps' establishment of a "Bank of Banks" wholesale microfinance banking institution and an online software program (http://www.micromentor.org) linking entrepreneurs with mentors globally—programs that bring real change to the most impoverished areas of the globe.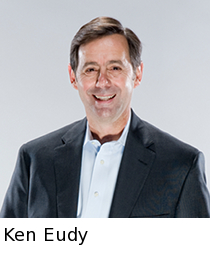 Another leading firm, Capstrat, maintains what it calls its "Boomerang Society," an employee-managed organization that manages the firm's pro bono work. As CEO Ken Eudy explains, "Boomerang screens dozens of applications from nonprofit groups each year and chooses one for which we will be agency of record. We believe that Boomerang client is entitled to the same level of quality work as our paying clients. At the same time, we make it a point to look for leadership opportunities for our junior employees. It's a big deal."
At Ackermann PR in Knoxville, Tennessee, employees have a chance to go to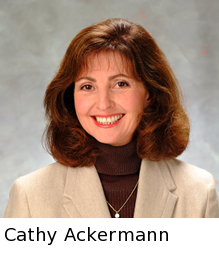 summer camp—no joke! The firm created a comprehensive fundraising strategy and media/community relations plan for Harmony Adoptions, Tennessee's premier adoption agency, to help it purchase a closed youth camp and turn it into a first-in-class residential counseling center for adoptive children and their families. Then Ackermann employees rolled up their sleeves to volunteer at the camp itself, helping to refurbish buildings. As President and CEO Cathy Ackermann notes, "We recognized the immediate need to not only tell the story, via media coverage and targeted communications, but to set the example by providing a day of corporate giving."

It's important to recognize the great business value firms are realizing from programs like these. According to Rhian Rotz, Manager of Waggener Edstrom's Corporate Citizenship program, the firm has seen "improved employee morale and retention, new business opportunities, and extension of the firm's reach and network among potential clients." Capstrat's Eudy relates that "Almost every prospective employee mentions our pro bono work as a reason they want to work at Capstrat. That's invaluable." Ackermann often sees billable projects arising out of the pro-bono work done for non-profit clients. The firm also finds synergies between its for-profit clients and non-profit organizations, strengthening the firm's position as a leading business in the region with the ability to create successful "matches."
I'm not surprised by the good so many firms are doing; empathy is one of the traits that makes public relations professionals such good consultants. One of my proudest moments as president of the Council of PR Firms came from our members' efforts during the "Council Gives Back" program in 2009. Over the course of six months, dozens of our members conducted free workshops around the country, providing more than 400 non-profit organizations with instruction on how to use social media and various other digital platforms to cost-effectively communicate organizational messages and identify and engage constituents.
This sense of social responsibility is a story that needs to be told, and that all too often gets lost. I have not doubt that pro bono efforts will continue to rise in strategic importance to firms. If you or your firm is involved in any truly extraordinary pro bono projects, please let us know. Our community would benefit from it!