Becoming CEO doesn't happen by accident. Although luck can play a role, rising to the executive suite in the public relations industry takes hard work, special skills, hard-won wisdom, and strategic thinking. For an inside look, we interviewed three super-achieving execs—Ketchum's Rob Flaherty; Luke Lambert, CEO of Gibbs & Soell, Inc.; and Stephanie Smirnov, CEO of Devries PR. Whether you're just starting out in a PR career or a mid-level professional seeking to take the next step, hearing from people who have actually achieved the pinnacle of success is sure to inform and inspire.
* * *
Firm Voice: What is the single greatest secret to your own professional success and that of people around you?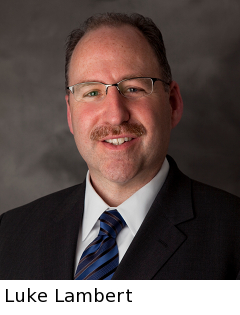 Luke Lambert: I believe strongly that my own professional success relates directly to how well I can foster relationships of personal trust among colleagues and clients. Let's face it, we are in a business where success is measured by our ability to inspire people to take action. In an environment of trust, genuine inspiration can come from anyone and anywhere.
Stephanie Smirnov: I surround myself with really talented people, and give them the resources and autonomy they need so they can go off and be brilliant for our clients.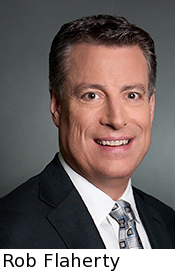 Rob Flaherty: It's key to focus on performing the best you can in your current job without thinking too much about what's next. Try to balance between being a consummate client counselor and strategist and also developing as a manager and leader of teams. If you become a much sought-after strategist but have a weak reputation as a leader of teams, it will eventually hold back your advancement. Conversely, if you are a nurturing team leader but lack strategic counseling chops, you won¹t have enough respect from your troops to be a top leader. We're fortunate at Ketchum that we have a lot of colleagues who are strong in both areas.
Firm Voice: What should an ambitious professional do to best position themselves to be CEO someday?
Luke Lambert: My advice to young professionals is to understand and live their firm's values. In my company, that means going above and beyond for clients every day. It means always being open and direct with clients and peers. Most importantly, it means possessing a strong business acumen and becoming a confident risk taker. This strong entrepreneurial mindset is critical to help clients differentiate themselves in this deeply pragmatic business environment.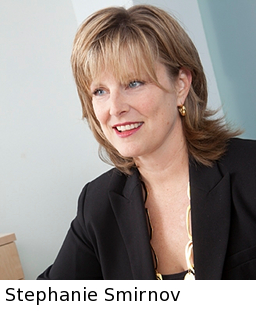 Stephanie Smirnov: Diversify! Learn as much as you can about as much of the PR industry as possible. Clearly, this won't happen overnight. But as you map out the next five or even ten years of your career, consider learning different PR sectors before locking into a specialty. If you started as a consumer PR practitioner, consider a project or career move that would expose you to crisis management (or some other practice). If you're currently on the client side, make sure you get solid agency experience–and vice versa. Seek out mentoring as you advance so you're constantly honing your management skills, not just your client service or creative chops. Ask to be exposed to budget management. If you consider yourself weaker on the administrative or operational side, get the coaching or training you need so you feel comfortable managing a P&L. The more experience you have with the different facets of our industry, the more effective a leader you'll be.
Firm Voice: What kinds of things do people do, unbeknownst to them, that sink their chances to rise to the top?
Rob Flaherty: They look for short cuts to minimize what has to get done to complete an assignment, when often there aren¹t shortcuts. They micro-manage their teams rather than inspiring them to perform. They worry about getting credit instead of giving credit.
Stephanie Smirnov: I can't overstate the importance of personal presence. It's never too early to start honing your presentation skills, how you carry yourself, the clarity with which you communicate. When I think of really inspiring leaders, I think of two things: a crystal-clear vision and the ability to convey it in a way that's inclusive and irresistible. Madeline DeVries, the founder of my agency and one of my greatest mentors, had this quality. Lindsey Owen-Jones, the legendary former CEO of L'Oreal, certainly had it. I think perhaps the single greatest speech I ever heard from a CEO was one Mr. Owen-Jones (or "OJ," as he's still known) made a few short weeks after 9/11. While I don't remember his exact words, I do remember him speaking – seemingly from the depths of his being — about his concern for his American colleagues, his appreciation for what we were enduring and how committed he was to our safety and wellbeing. I remember thinking, "I would follow this man anywhere."
Firm Voice: Now that you have become CEO, was it what you expected? Why or why not?
Luke Lambert: It certainly is everything I expected. I have been very fortunate to be part of an agency with a long-term succession plan. Dick Gibbs and Dick Soell, our original founders, had the foresight to know that in order to stay independent and grow, they needed to identify and promote from within. Long-term planning for succession has allowed me and the rest of our leadership team to focus entirely on communications strategies for clients and growth, instead of the commotion that sometimes surrounds leadership changes.
Rob Flaherty: I'm struck by the number of clients and account teams that are pleasantly surprised that I¹m still in many client meetings and am facilitating strategy sessions. I have no intention of walking away from those as CEO. It's what I most love about my job.
Stephanie Smirnov: It is what I expected, actually. I feel lucky in that my predecessor in this role, Jim Allman, has been very open and collaborative with me as we've transitioned into our new roles – me as CEO of U.S. operations, he as Chairman of our new global micro-network. It's been a very organic process, and while that doesn't mean the job is easy, the transition has at least been quite smooth.
Firm Voice: What are the greatest headaches or challenges associated with being CEO?
Luke Lambert: Headaches come with any chief executive post, but you can't savor success without them. My greatest challenge is managing and delicately balancing our business for a sustained competitive advantage without sacrificing the service and operational strengths that have been hallmarks of our success as an independent agency for over forty years. We think we're doing a pretty good job based on client satisfaction surveys, while still introducing breakthrough practice areas including sustainability, business consulting and employee engagement. As I said earlier, change is inevitable. We're embracing it and at the same time not forgetting where our success comes from. We have to be diligent in managing this balance.
Rob Flaherty: It's very early on in my tenure, but they are the same for most business leaders: attracting and retaining the best talent, ensuring high levels of client service, delivering great results for those clients with breakthrough work, winning more than our share of new business opportunities, continuing to differentiate Ketchum in a competitive field and driving profitable growth. That's the short list.
* * *
There you have it—three public relations CEOs talking frankly about their experience advancing to the top. What models of leadership have you encountered during your work in our industry? Are there success insights that have gone unspoken here? Let us know!