Women and women's issues have claimed a prominent position in the Presidential campaign in recent months, and that should only become more pronounced as November nears. But what about women in business?
It's no secret that public relations offers unusually exciting opportunities for talented women to establish careers and build companies of their own. At present, women own or run a full third of our member firms. At a glance, that might not seem exceptional; according to the Center for Women's Business Research, women own 40% of all privately held businesses in the US, and that number has risen sharply over the past couple of decades.  Still, the vast majority of female businesses are not substantial enterprises. Nationally, only 20% of firms with revenues over $1 million are women-owned, and these businesses only account for 4% of all business revenues and 6% of all jobs. By contrast, many of our female–run member firms have millions in revenue and employ dozens or even hundreds of people.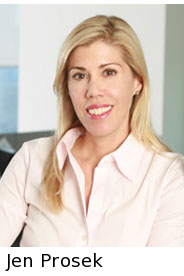 Why has public relations proven so hospitable to female entrepreneurs? It may be that women intrinsically possess qualities and skills well suited to running a firm. Jen Prosek, CEO of CJP Communications, notes that, "You need to multi-task to own or run a firm. I always say you need to be a 'finder minder binder grinder.' Women are naturally good at changing gears, juggling multiple tasks and adapting." Many women in our business are also astute financial people. Before joining the Council, I was the founder and part owner of a healthcare PR firm. I learned some of the most useful information about building a successful business – and even doing an acquisition —  from the CFO.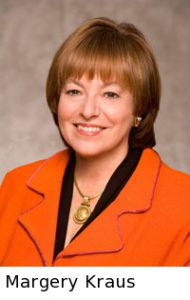 APCO's Margery Kraus adds that women also tend to be "successful relationship-builders and good communicators." They "tend to listen more and create a more team-oriented culture." Intriguingly, Kraus believes that women's roles in their families give them an advantage. "The skills of being a good parent make you a good leader and mentor."
Waggener Edstrom President Pam Edstrom contributes another perspective, seeing women's success in PR as the result of a meritocratic system that lets people of the greatest talent and ambition rise to the top. "Throughout my career, I've seen the success of women in companies that bring innovation to the marketplace, including consumer technology, pharmaceuticals and pure play technology. These companies were creating a new category of products and recognized the value in finding creative, smart people who could apply business thinking and execution to a whole new market area. What the account person looked like never really mattered because these companies were starting from scratch with their products. There was no road map, and therefore they were more willing to take risks, try things and quickly learn from what didn't work."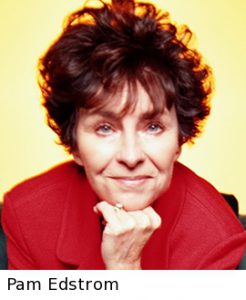 No matter why women have succeeded in greater numbers in public relations, the women we've spoken to believe the outlook is bright, even if some barriers remain. Cohn & Wolfe's CEO Donna Imperato argues that "public relations will always be a good field for women as they are intrinsically good communicators. But I am continually surprised at the dearth of female leaders in global communications positions, particularly on the agency side.  From a sheer numbers standpoint, there should be more women leading global agencies."
Work-life balance is also becoming even more of a concern and will be in years to come. Prosek again: "This is an issue in many professions; however, in the PR profession I think that demands have increased dramatically in the last five years." Imperato agrees: "Balancing a home life with demanding career goals can prove to be a real challenge. There are late hours, endless travel, deadlines and timelines that are constantly pressuring your family life and career development. But I've always made sure that the less-than-ideal amount of time I do have with my husband and children is focused, fun and meaningful."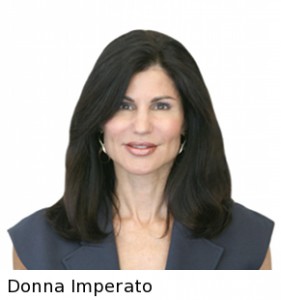 With so many successful women in our industry, the question arises as to whether we should be doing more to attract men. Kraus advises that we look for diversity in general, including across gender. "In today's globally connected world, it's absolutely critical to respect and value a range of perspectives, backgrounds, cultures, and experiences. This is a business imperative that applies to any industry, any company. In PR, we know that the complex problems our clients must address require consultants who understand, value, and leverage different insights."
Edstrom echoes these sentiments: "What our communications industry needs to do, as well as other industries bringing innovation to the marketplace, is continue to hire people who are innovators in their craft, creative, understand the business and can help drive the business forward. I think these qualities are equally present in both male and female communications professionals."
We should indeed be proud of our growing industry and all it has accomplished for and with women. Gender diversity is a key to our success, and to that end  we should devote even more attention to internships, mentorships, and scholarships that attract the best talent, men and women.  We welcome further insights and comments you might have on talent, and what it will take in the years ahead to succeed in public relations.