Risk taking is essential for innovation and the starting of new companies. But is it rapidly becoming a thing of the past? An article in last week's Wall Street Journal presented disturbing evidence that a more conservative mood is overtaking American workers and businesses. Fewer people are taking risks these days, suggesting that our economy may soon not be nearly as dynamic as it has been.
From the Council's point of view, the question of risk-taking could not be more timely. This week, we convened a group of public relations professionals in Chicago for our Entrepreneur Forum. As owners of large and mid-sized businesses, these people take risks every day! I asked three participants—Nick Kalm, Founder and President of Reputation Partners; Jim Weiss, CEO and Chairman of the W2O Group; and Aaron Kwittken, CEO and Managing Partner of Kwittken & Company—for their thoughts on the role of risk-taking in public relations and their reactions to the Wall Street Journal article.
As all of our respondents observed, public relations professionals are in the business of helping clients manage risks. "Our function has the finger on the pulse of a whole range of stakeholders (employees, media, influencers, etc.)," Kalm stated. "If we're doing it right, we're closely aligned with other functions that manage risk (e.g. legal, HR)." Public relations helps organizations anticipate risks and take preventative measures to avoid them—a job getting increasingly easier thanks to big data. In our capacity as content creators, we can act provocatively, but in a way that doesn't threaten the interests of our clients. As Kwittken put it, our content is "ring-fenced to minimize liabilities while at the same time maximizing a point of view that helps clients validate their market leadership."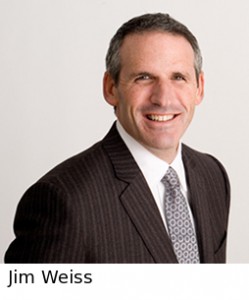 Our respondents were divided as to whether we've seen a decline in risk-taking within public relations. Weiss said he did not perceive a decline, noting that public relations firms "have always been involved with and instrumental to the success of the best and most innovative, ground breaking businesses, campaigns, and initiatives." Kalm perceived a definite decline owing largely to the prolonged economic downturn. In our business, "nobody wants to put a client relationship at risk, and a voluntary risk can jeopardize a client relationship faster than nearly any other factor. We as an industry have become more creative, but we don't want to lose a client or our jobs either."
Agreeing with Kalm, Kwittken cited
financial services companies and the role played by regulations. "We have a 'regulation nation' environment. This has created a 'too scared to tell' storytelling environment for fear that everything we say will now be used against us. The issue has more to do with creativity and less with risk, in the traditional sense. PR people need to work on operating with a creative lens first, before they can propagate risk."
We asked our respondents what firms could do to encourage healthy risk taking. They offered guidelines that all of us can use, whether we work at a large company or at more entrepreneurial enterprises:
Reward thoughtful risk-taking at the senior level, even with it results in failure. As Kalm noted, "You can't expect a PR firm's senior employees to take risks unless they work for organizations that not only tolerate it, but encourage it."
Pay close attention to data. Use insights to guide risk-taking while taking care, as Jim Weiss related, "not to get stuck in analysis paralysis."
Monitor yourself to see if you are putting up your own, internal barriers to risk-taking. Take some time to dream about what you want, but when you've thought it through enough, be sure, as Weiss put it, to "just go ahead and do things regardless of the outcome, which in many cases you can't control. The biggest risks pay off with the greatest rewards, and so far that's been true for me.
Go beyond the "boutique" mentality. As Kwittken noted, excessive specialization "enslaves us to operate the same way every day and does not encourage innovation. At Kwittken, we are trying to create more of an inventor culture were we operate and iterate more like a software company and less like a professional services firm."
I always come away from sessions such as this week's invigorated by the bold, creative personalities I encounter. If risk-taking is generally on the decline, it's reassuring to find that in our industry it is alive and well—and pursued more thoughtfully than ever.