In a world where client counselors are facing unique circumstances every day, J.J. Carter, Global COO and President, Americas at FleishmanHillard, shares how the agency is coalescing expertise to successfully guide clients through the COVID-19 crisis. From quickly applying lessons learned by colleagues in Asia, to hosting daily office hours with the firm's experts across all relevant areas – crisis and issues management, reputation management, labor relations, employee engagement, and others — FH is bringing clients solutions for recovery, renewal and resurgence.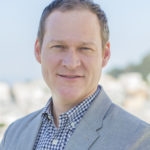 J.J. Carter serves as global chief operating officer and president of FleishmanHillard's Americas region. In this capacity, he drives operational excellence that contributes to the firm's growth, competitiveness and performance worldwide. He works closely with president and CEO John Saunders to enhance the overall client experience, the employee experience and the firm's relationship with DAS and Omnicom partners. Mr. Carter has been with FleishmanHillard since 2005 and has held a variety of key leadership roles, including regional president, general manager of one of the firm's largest offices in San Francisco; and global client relationship manager for one of the firm's largest clients. 
In 2007, he launched the agency's global sports marketing practice, calling on his experience as the head of communication for several professional sports teams and leagues. In addition to leading sponsorship programs for Visa Inc, Alibaba Group, and BMW in support of the Olympic Games, Mr. Carter has also provided senior counsel for the NBA's international expansion into China, and has led global accounts with Nike's Jordan Brand, Electronic Arts, GoPro, United States Olympic Committee, Callaway Golf, the Women's Tennis Association Tour (WTA), and the US Ski and Snowboard Association. Over the past two decades, Mr. Carter has developed programs on six continents with many of the world's most prominent athletes and organizations. A veteran communicator of eight Olympic Games, he has led major event and sponsorship work on behalf of numerous sponsors, national governing bodies and individual athletes, among them major international media events with the world's most decorated Olympian, Michael Phelps. 
Before joining FleishmanHillard, Mr. Carter was director of public relations for the Association of Tennis Professionals (ATP), the international governing body of men's professional tennis. In that capacity he managed media relations, event operations, and crisis management for players, tournaments, and tour executives. Mr. Carter was responsible for introducing Swiss superstar Roger Federer to the American public through a series of high-profile media tours during his ascension to the world No. 1 ranking. 
As director of public relations for the NBA's Detroit Pistons, Mr. Carter served as the primary contact for the team on all communications matters, and directed all appearances related to media, sponsorship, and community initiatives. During that time, he provided counsel to a number of NBA all-stars including Grant Hill, Jerry Stackhouse and Ben Wallace, and helped prepare Pistons legendary player Joe Dumars for his transition to an executive role when he was named team president in 1999. In addition to his role with the NBA team, Mr. Carter also served as a consultant on all events at the Palace of Auburn Hills, one of the nation's most profitable entertainment venues. Among those events were the NCAA Regional Basketball Tournament, Heavyweight Championship Boxing, WNBA, Arena Football and many others. 
Mr. Carter began his career in communications with the NBA's Dallas Mavericks, where some of his early contributions included the "Rookie of the Year" campaign for Jason Kidd, launching the team's first-ever digital presence on NBA.com, and supporting the successful public funding referendum for construction of American Airlines Center in downtown Dallas. While with the Mavericks, he provided ongoing media coaching to NBA MVPs Steve Nash and Dirk Nowitzki, as well as Hall of Fame coach Don Nelson. 
A graduate of the University of North Carolina at Chapel Hill, Mr. Carter earned a Bachelor of Arts degree in journalism and mass communication with a concentration in public relations. 
About the Host: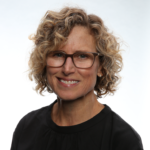 Kim Sample focuses on helping the PR Council's 100-plus member agencies thrive and elevating the PR profession overall. Prior to joining the PRC in August 2018, Kim was the founder/CEO of Emanate, a $35 million, 100+ person international marketing communications agency. During her tenure Emanate was named PR WEEK Agency of the Year and CRAIN'S Best Places to Work in NYC, and the team's work for clients was recognized with numerous industry awards. Kim also worked at Ketchum, Marina Maher Communications and Golin earlier in her career, and has served Fortune 500 clients across a number of industries, including financial services, travel and hospitality, CPG and consumer electronics.
For more information or to listen to other episodes of the Agencies of the Future podcast, click here.