In this episode:
In our debut episode of the Agencies of the Future Podcast, we speak with Gail Heimann, President of Weber Shandwick and the new PR Council Board Chair. In this episode, Gail discusses "PR's Need for Fearless Futurists." 
Learn how PR pros should be fearlessly embracing and inventing what's new while thoughtfully applying earned and time-honored wisdom and insight to address the most significant challenges in our agencies, the industry, and the world.
About Gail: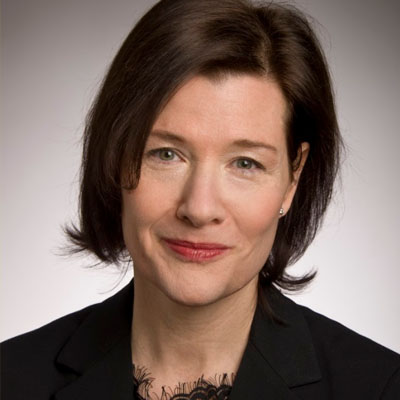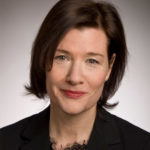 Gail Heimann is President of Weber Shandwick, one of the world's leading global communications and engagement firms with offices in 78 cities with a network extending to 129 cities around the world. Gail brings a relentless pursuit of ideas that touch, move, build, transform and deliver results for clients. She helps accelerate innovation and activation across the firm's global practice areas, digital services, and analytics operations. Gail has helped to build brands and burnish reputations for leading clients in the personal care, food, and beverage, quick service restaurant, healthcare, finance and technology categories — including work with PepsiCo, Unilever, Electrolux, Mondelez, Ocean Spray, Nespresso, Chobani, General Motors, Microsoft and Verizon, among others.
Gail was a catalyst in Weber Shandwick being named as the only PR agency on Advertising Age's A-List in 2014 and 2015, PRWeek's 2017, 2016 and 2015 U.S. Agency of the Year, PRWeek's 2016 and 2015 Global Agency of the Year and The Holmes Report's Global Agency of the Year for 2015 and 2014. She was president of the Public Relations Jury at the 2012 Cannes Lions and a member of the inaugural Glass Lion jury in 2015, which celebrates work that breaks through gender bias and stereotypes. In 2016, Gail was inducted into PRWeek's inaugural Hall of Femme, recognizing female trailblazers in communications. She was also named to The Holmes Report's 2015 North America Innovator 25 list, which celebrates individuals who accelerate innovation and push boundaries within the public relations industry. Earlier in her career, Gail was an Advertising Age Woman to Watch.
Gail and her husband have two daughters and live in New York City.
About the Host: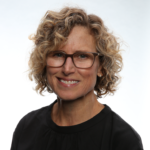 Kim Sample focuses on helping the PR Council's 100-plus member agencies thrive and elevating the PR profession overall. Prior to joining the PRC in August 2018, Kim was the founder/CEO of Emanate, a $35 million, 100+ person international marketing communications agency. During her tenure Emanate was named PR WEEK Agency of the Year and CRAIN'S Best Places to Work in NYC, and the team's work for clients was recognized with numerous industry awards. Kim also worked at Ketchum, Marina Maher Communications and Golin earlier in her career, and has served Fortune 500 clients across a number of industries, including financial services, travel and hospitality, CPG and consumer electronics.
For more information or to listen to other episodes of the Agencies of the Future podcast, click here.