In this episode:
In this episode, Aaron Kwittken, CEO & Founder of KWT Global, chats with PR Council President Kim Sample about the role PR professionals take on as storytellers and megaphones, and why agencies can and should prioritize purpose. According to Aaron, It's the right thing to do and has the potential to build strong agency businesses with engaged employees.
About Aaron: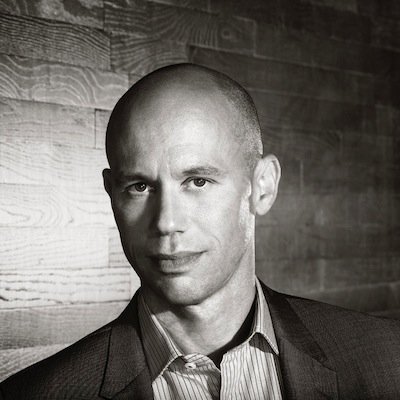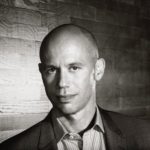 Aaron founded KWT Global in late 2005 following a swift ascent through the global PR scene. He started his career in Washington D.C. at MSL and then Ketchum where he provided issues management and public affairs support to a variety of corporations and industry trade groups. He then held numerous senior roles at Fleishman Hillard (SVP), BCW Global (GM/NY) and as Havas PR's CEO of North America, all before age 40. He also served as a Managing Director of Brand Strategy for a private equity firm specializing in emerging growth companies in technology and healthcare.
Since its founding, the agency formerly known as Kwittken has been one of the most awarded brand strategy, PR, digital and content marketing firms in North America and around the world, having received dozens of accolades for its award-winning work on behalf of leading global brands and notable startups alike.
The agency has also earned several "Agency of the Year" distinctions and honors for its unique workplace culture – which centers on being purpose-driven – and has resulted in hundreds of thousands of dollars in professional time donated towards more than 100 charities globally. The agency also provides pro-bono work on behalf of the ALS Association driving awareness around its Ice Bucket Challenge campaigns.
Aaron oversees the firm's global growth and cross-border client engagements across its wholly-owned offices in New York, London and Toronto. His own expertise spans all aspects of corporate reputation and brand management, crisis and issues management, and integrated communications.  As someone who enjoys brand communications "tradecraft," Aaron spends most of his time working with clients and oversees the agency's Special Situations (issues/crisis) Group and executive coaching capabilities.
Aaron is a tireless advocate for the intrinsic value communications brings to a brand's key stakeholders. A former adjunct professor at the New York University School of Professional Studies, Aaron served on the board of the U.S. PR Council and is currently president of the Americas of the International Communications Consultancy Organization (ICCO). He writes a regular column for the Forbes CMO network, makes guest appearances on CNBC, FOX Business Network and Bloomberg TV, is a former contributor to Entrepreneur Magazine, and regularly lends his expertise to The Wall Street Journal's "Crisis of the Week" column.
Aaron has spoken at a wide range of industry events including Cannes Lions, ICCO Global Summit, Relevant, Realogy Partner summits and IRONMAN Partners summits and is often asked to judge the most notable of industry awards.
Aaron is a proud graduate of The George Washington University and frequent guest lecturer at his alma mater. The agency also funds a fellowship for undergraduate students studying at the School of Media and Public Affairs (SMPA) who need assistance with living expenses because they are in unpaid or underpaid summer internships.
Aaron is also an endurance athlete who began competing in triathlons in 2008. He has since completed four full-distance IRONMAN™ triathlons and more than 50 other endurance events, often racing to raise funds for the LGBQT+ community, Challenged Athletes Foundation, ALS Association and Team for Kids.
Aaron resides with his human and canine family in Westchester County, New York.
About the Host: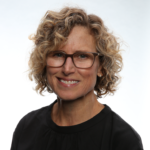 Kim Sample focuses on helping the PR Council's 100-plus member agencies thrive and elevating the PR profession overall. Prior to joining the PRC in August 2018, Kim was the founder/CEO of Emanate, a $35 million, 100+ person international marketing communications agency. During her tenure Emanate was named PR WEEK Agency of the Year and CRAIN'S Best Places to Work in NYC, and the team's work for clients was recognized with numerous industry awards. Kim also worked at Ketchum, Marina Maher Communications and Golin earlier in her career, and has served Fortune 500 clients across a number of industries, including financial services, travel and hospitality, CPG and consumer electronics.
For more information or to listen to other episodes of the Agencies of the Future podcast, click here.