In this episode:
A critical first step to a successful agency-client relationship is a balanced contract that covers every possibility. In this episode of the Agencies of the Future podcast, we talk with Donna LaVoie, President & CEO of LaVoieHealthScience, a specialist firm offering PR and IR in the health innovation space. According to LaVoie, agencies working with innovation companies need specific protective language in contracts, ranging from termination clauses to staffing provisions for client delays, and much more.
About Donna: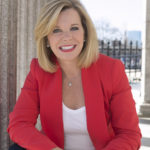 Donna L. LaVoie is CEO of LaVoieHealthScience, an INC. 5000 Hall of Fame recipient and a nationally ranked Healthcare PR firm.  She leads teams focused on advancing health and science innovation through specialized thinking and execution of strategic communications programming.  Donna serves on the Board of Advisors for Life Science Cares, a non-profit focused on giving back to people in need in the Greater Boston community, a member of the Forbes PR Council and a regular speaker and contributor to articles on a variety of life science and strategic communication topics.
About the Host: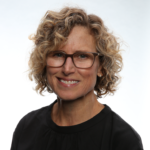 Kim Sample focuses on helping the PR Council's 100-plus member agencies thrive and elevating the PR profession overall. Prior to joining the PRC in August 2018, Kim was the founder/CEO of Emanate, a $35 million, 100+ person international marketing communications agency. During her tenure Emanate was named PR WEEK Agency of the Year and CRAIN'S Best Places to Work in NYC, and the team's work for clients was recognized with numerous industry awards. Kim also worked at Ketchum, Marina Maher Communications and Golin earlier in her career, and has served Fortune 500 clients across a number of industries, including financial services, travel and hospitality, CPG and consumer electronics.
For more information or to listen to other episodes of the Agencies of the Future podcast, click here.