In this episode:
What's required to forge and grow profitable client relationships? Ultimately, your business philosophy — and its impact on company culture and client service — is the most critical factor, according to Aaron Schoenherr, co-founder of Greentarget.  In this episode, we talk with Aaron about how to build a culture around profitability.
About Aaron: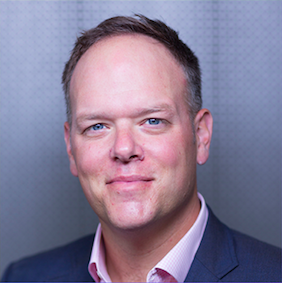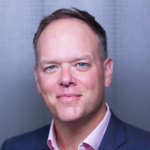 Whether he's analyzing how other organizations operate and solve problems, dealing with a tricky client crisis or just managing the day-to-day operations of Greentarget, Aaron knows the value of stepping back, observing and then determining a course of action. Constantly analyzing, he keeps his eye on the big picture while lining up the details that make that picture possible and, perhaps most importantly, repeatable.
Aaron co-founded Greentarget in 2005 and has helped grow the business to currently include more than 35 professionals in Chicago, New York, Los Angeles, San Francisco and London. Since its founding, Greentarget has been recognized by the Holmes Report as "New Agency of the Year," was honored as a finalist for PRWeek's "Boutique Agency of the Year" and was included in Inc. magazine's list of the fastest growing private companies in the United States for the past 6 years.
The metric that Aaron is most proud of? The fact that more than half of the 35 team members at Greentarget have been with the firm for 5 years or more.
As a specialist in the areas of legal communications, public affairs, crisis management, internal communications, labor relations, litigation support and media training, Aaron's depth of communications expertise extends across the highly competitive business-to-business space. Aaron also has a great deal of experience conceptualizing and implementing research-based communications campaigns designed to position business-to-business brands as thought leaders in their respective areas and prompt dialogue among key stakeholders. He has worked extensively in developing message platforms designed to resonate with business audiences and differentiate brands in crowded markets.
A keen observer, Aaron excels in counseling and preparing clients for high-profile media interviews and specializes in crisis management situations, leveraging his previous experience as a corporate spokesman for SBC/Ameritech (now AT&T).  He has aided a number of organizations in developing communications strategies around federal investigations and other government inquiries and penalties.
Aaron graduated summa cum laude with a Bachelor of Science degree with honors in Public Relations and Writing from Illinois State University and was named the Communication Department's "Outstanding Alumni" in 2013. He currently serves on Illinois State University's Department of Communication Advisory Board, the Admissions Committee of the University Club of Chicago and is a former board member of the PR Council.
Aaron has a passion for live music and is fascinated by the parallels between great live musicians and high performing teams. He lives in Glen Ellyn, IL with his wife, Jennifer, and their three children, Christopher (13), Heidi (11) and Charlie (8). He and his wife are active volunteers for DuPage County Public Action to Deliver Shelter (PADS) and Hepzibah House, an orphanage based in Oak Park, IL.
About the Host: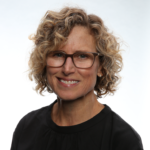 Kim Sample focuses on helping the PR Council's 100-plus member agencies thrive and elevating the PR profession overall. Prior to joining the PRC in August 2018, Kim was the founder/CEO of Emanate, a $35 million, 100+ person international marketing communications agency. During her tenure Emanate was named PR WEEK Agency of the Year and CRAIN'S Best Places to Work in NYC, and the team's work for clients was recognized with numerous industry awards. Kim also worked at Ketchum, Marina Maher Communications and Golin earlier in her career, and has served Fortune 500 clients across a number of industries, including financial services, travel and hospitality, CPG and consumer electronics.
For more information or to listen to other episodes of the Agencies of the Future podcast, click here.