In this episode:
We all know that solid data and analytics are critical to success, yet agencies and their clients struggle to know how to use them to measure marketing performance. In this episode, we speak with Chuck Hemann, Managing Director, Analytics/Head of Digital Analytics at W20 Group, about whether or not measuring the impact of earned media is any more complex than measuring other marketing disciplines. You'll get the expert scoop on the conversations PR professionals should be having with their clients to help them measure more effectively and efficiently. For good measure, Chuck also shares key data and analytics trends for 2019.
About Chuck: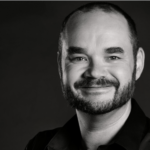 Chuck Hemann is currently the Managing Director and Head of Digital Analytics at W2O.
Over the last 14+ years, Chuck has provided strategic counsel to clients on a variety of topics including digital analytics, measurement, corporate communications, social media, online reputation, and crisis communications. Prior to joining W2O, Chuck was the Director of Digital Analytics at Intel where he managed all the paid media, web, search and social analytics programs globally. During his tenure at Intel he changed the way the company measured paid media, Intel.com, and social media, co-led the company's development of its first Digital Hub in Singapore, grew the team by five additional team members to cover expanded global scope, managed an agency network that consistently received the highest grades in all of marketing, led an initiative to consolidate the company's social footprint which saved the organization more than $2 million and was an active counselor to the CMO and his staff on insights and measurement.
Chuck is a former Fellow of the Society for New Communications Research, a global, non-profit research and education foundation think tank focused on the latest developments in media and communications. He's also the co-author of Digital Marketing Analytics: Making Sense of Consumer Data in a Digital World (Version 2), which was released in May 2018.
Chuck is an active participant in the Chief Analytics Officer Advisory Council, which is part of ICOM Global. He's also a frequent speaker on the topics of digital analytics, measurement, social listening, and digital marketing at events around the world.
Chuck holds a bachelor's degree in political science from Baldwin-Wallace College and a master's in applied politics from the University of Akron. He's a former board member of the National Investor Relations Institute and has been active in several industry associations throughout his career.
About the Host: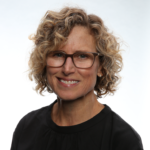 Kim Sample focuses on helping the PR Council's 100-plus member agencies thrive and elevating the PR profession overall. Prior to joining the PRC in August 2018, Kim was the founder/CEO of Emanate, a $35 million, 100+ person international marketing communications agency. During her tenure Emanate was named PR WEEK Agency of the Year and CRAIN'S Best Places to Work in NYC, and the team's work for clients was recognized with numerous industry awards. Kim also worked at Ketchum, Marina Maher Communications and Golin earlier in her career, and has served Fortune 500 clients across a number of industries, including financial services, travel and hospitality, CPG and consumer electronics.
For more information or to listen to other episodes of the Agencies of the Future podcast, click here.