In this episode:
Many of today's agency leaders are thinking about the power of purpose, and specifically, how it works to engage and retain employees. C+C is no exception. In this episode, we speak with Suzette Riley, General Manager of C+C's Portland office, about the talent issue in the PR industry and how engaging young talent with purpose gives their work more meaning and motivates them to become agency brand ambassadors.
About Suzette: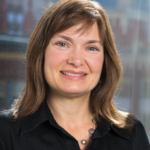 Suzette Riley is in her 12th year at C+C. She serves as General Manager of C+C's Portland, Oregon office and leads C+C's media relations practice. She's an expert on sustainability issues, and she also brings the big hits for topics as diverse as medical devices, nerdy economics commentary and cannabis industry tycoons. She's known for her "pleasant persistence" that gets results for clients.
About the Host: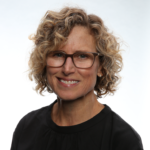 Kim Sample focuses on helping the PR Council's 100-plus member agencies thrive and elevating the PR profession overall. Prior to joining the PRC in August 2018, Kim was the founder/CEO of Emanate, a $35 million, 100+ person international marketing communications agency. During her tenure Emanate was named PR WEEK Agency of the Year and CRAIN'S Best Places to Work in NYC, and the team's work for clients was recognized with numerous industry awards. Kim also worked at Ketchum, Marina Maher Communications and Golin earlier in her career, and has served Fortune 500 clients across a number of industries, including financial services, travel and hospitality, CPG and consumer electronics.
For more information or to listen to other episodes of the Agencies of the Future podcast, click here.