Are brands and corporate reputations on a collision course? And are both poised to collide in an unpleasant way with reality? These were the primary questions considered at this year's Critical Issues Forum, the Council's signature event in New York City.
Kicking off the event, following a welcome by event Chair, Fleishman-Hillard's Dave Senay, was an account by Harris Interactive's Robert Fronk of new findings on how corporate reputation and brand marketing synch up to drive purchase behavior and advocacy. Far from existing in tension with one another, reputation and brand market actually combine to maximize two customer actions, purchase consideration and recommendation.
As Fronk related, and as a white paper distributed to attendees elaborated in more detail, new analysis of data from 50,000 consumers has documented the significance of reputation, and the extent to which specific combinations of reputation and brand produce the best results for companies. "Reputation is the friction remover or enabler," Fronk explained. "If I can pass the reputation hurdle, I can interact with the brand and the brand promise. If I don't get reputation right, all the brand spending is being used to undermine the friction that the reputation work normally mediates."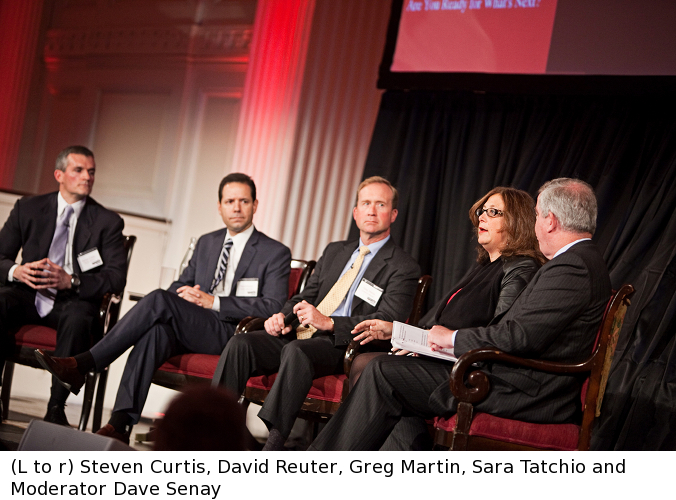 (Note: panel links open a window to graphic illustrations of discussions.)
Two panels of communications professionals went on to discuss the practicalities of the brand-reputation dynamic in the Automotive and Food & Beverage industries. In the automotive panel, Toyota's Steven Curtis, GM's Greg Martin, Nissan's David Reuter, and Ford's Sara Tatchio all indicated their general agreement with Fronk's findings. Reuter noted that because marketing and communications are organized as one function at Nissan, brand and reputation have naturally coalesced. GM's Martin related that since the government's bailout of the company, GM has largely relied on the strong equity of its brands to appeal to consumers as the company rebuilds its reputation.
Curtis pointed to industry trends to explain the mounting power of reputation. Formerly, quality and reliability had allowed car companies to distinguish themselves, but now these are merely the cost of entry. Companies need to go further to win share, and given that public mistrust of big corporations remains high, reputation is carrying more weight. Tatchio offered a concrete example of how brand and reputation came together in a safety action Ford took. Delivering on its brand promise to go even further for customers, Ford didn't just fix the defective part in its cars; it decided to pick up each vehicle and deliver a replacement, thus enhancing the company's relationship with customers.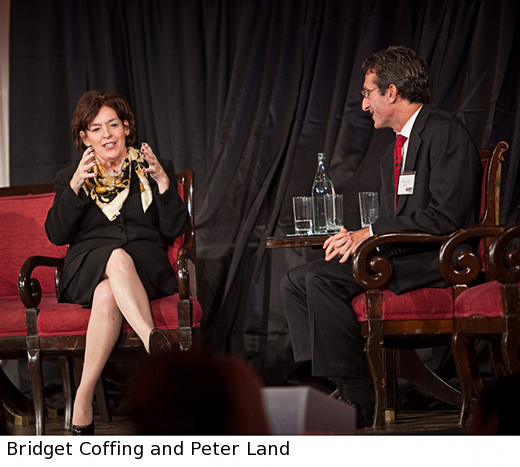 In the lively and engaging Food and Beverage panel discussion, audience members were exposed to divergent (but also overlapping) approaches to handling brand and reputation. PepsiCo's Peter Land described research that showed surprisingly small awareness of his company among consumers of PepsiCo brands like Quaker Oats and Gatorade. As Land related, the company sought to increase awareness of PepsiCo among many stakeholders, but not necessarily among all consumers. "We found that the more brands people associated with PepsiCo, the better they saw PepsiCo. That said, it's not wise for us to send a PepsiCo tweet to a Mountain Dew consumer—it would backfire. We have to go brand by brand to make these decisions."
Acknowledging that handling the brand-reputation relationship requires ongoing learning, McDonald's Bridget Coffing observed that her company didn't perceive silos between brand and reputation. "[McDonald's founder] Ray Kroc wanted to be in the community, to do good by doing well. The opportunity to sponsor little league or local dances—that's how our brand and business grew up. Our headquarters is in Chicago, but we say we don't have a corporate headquarters. Our 69 million customers around the world don't care about Illinois. For them, the moment of truth is on the local level, at individual restaurants. So for us, everything blurs together and there's a real sense that our brand and reputation are inextricably linked." Given McDonald's size and local diversity, handling both means avoiding a dictatorial approach and allowing for "freedom within a framework." Among other things, the company tries to give local teams common strategies and arm employees with simple truths and messages so that they can serve as brand ambassadors.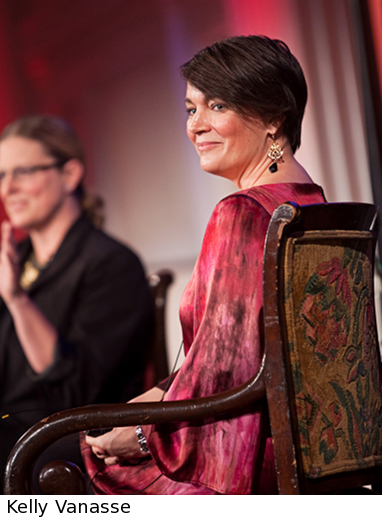 Two additional sessions rounded out the event. In the first, Devries Global's Stephanie Smirnov interviewed Procter & Global's Kelly Vanasse, taking the audience inside P&G's inspiring work with the Vancouver and London Olympic games. Vanasse described the strategy and tactics of an integrated corporate campaign that celebrated the mothers of Olympic athletes even as it reinforced complementary messaging from P&G's constitutent brands. The eyes of audience members teared up as they saw a short documentary—or "momumentary"—depicting the story of an Olympic athlete and her mother. As Vanasse described other executions and campaign results, attendees could see just how powerfully corporate reputation building can tie together and support the meanings of specific brands.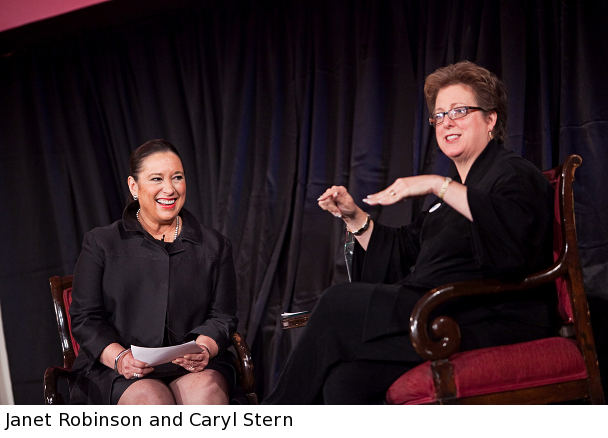 Emotions rose again as the US Fund for UNICEF's Caryl Stern described her organization's ongoing efforts to change the face of a storied non-profit brand. Over the past five years, the US Fund has embraced a successful campaign, called "I Believe in Zero," that has helped raise awareness of the plight of children worldwide even as it has fostered new pride and determination inside the organization. In a wide-ranging discussion, Stern described how the US Fund vets, trains, and builds relationships with celebrity spokespeople, how the organization's emphasis on a team mentality has supported its brand building efforts, and how the US Fund's impeccable crisis response has contributed to the organization's ability to deliver on its mission (and by implication, enhance its reputation). Stern ended her remarks by emphasizing how important public relations is to her organization's cause. "My job is to be the voice of children, but my voice gets amplified by public relations. We need to get the message out there loud enough for everyone to hear. I ask everyone in this room to join me."
All in all, it was a memorable half-day that explored hidden connections and harmonies between two entities—brand and reputation—that traditionally have seemed at odds, or at the very least, divergent. The ideas flowed fast and furious—so much so that we have only scratched the surface in this summary. Stay tuned next week for more from this event, with a special emphasis on the potent storytelling that was so much in evidence.
If you joined us at the Forum, it was great to see you. If you missed it, we hope you'll benefit from the learning and insights that your colleagues in attendance will be bringing back. Brand and reputation will continue to evolve in the coming year—it's sure to be a fascinating ride.
← Back