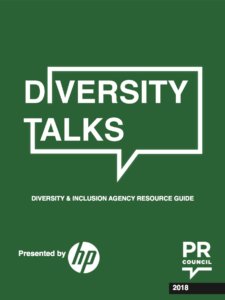 In this 2018 edition of "Diversity Talks," we explore how communications leaders understand the existence of differences among their clients' customer bases, however, the talent creating messages is often not reflective of the customer base or potential customers. Although the concept of diversity among our talent is not new to the industry, a transformation of behavior and attitude resulting in the practice of inclusion is being actively pursued.
Every leader in communications is not only faced with focusing on diversity by headcount but also on being more inclusive of diverse perspectives, skills, and ideas that can unquestionably affect client results.
Update Coming in Q3 of 2020.