About the Episode
It can be hard to stay relevant today. Just when you get the hang of something new, it's time for the next update. But for the working professional, there's no alternative. Lee welcomes our guest Bee Brown to the show today. Bee shares her advice for keeping things fresh as you age. 
Key Takeaways
Audiences are in constant flux. Make sure you've got a way to keep your finger on the pulse of the people who matter to your brand the most.

Keeping "fresh" is not just picking up the lingo. Brands need to understand the concerns and interests of their customers to keep relevant.

Professionally, staying relevant is the key indicator of opportunity for individuals. Start with your "why?" Why do you get up every morning, why do you do what you do? Once you can articulate that with conviction, build a plan to make it possible. Your relevance will come easier.

Resources
About Bee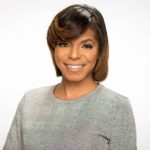 Brittni Bee Brown is the award-winning publicist who has the unmatched ability to unite passion, precision and the perfect pitch. Named as a Top 25 African American PR Millennials to Watch by Huffington Post, Bees strategic trifecta has elevated brands to national and international recognition as owner and Principal Publicist of The Bee Agency since 2011, deeming her a power player in the hard-hitting industry under the age of 30.
About the host:

Lee Caraher, CEO of Double Forte, a national PR & Digital Communications Firm, is on the PR Council's Board of Directors.  
An acclaimed communication strategist, she's known for her practical solutions to big problems. She founded Double Forte in 2002, after learning the ropes at The Weber Group, MSL/LA, and WeberShandwick, she also served 5 years as VP, Communications & Customer Service at SEGA. She founded Double Forte in 2002 and hasn't looked back since.
Lee's the author of two business leadership books, Millennials & Management and The Boomerang Principle. She is also the host of the career advice podcast MillennialMinded.
Listen to episodes:
Episode 1: Renee Wilson, President, PR Council 
Episode 2: Anne Green, President/CEO, CooperKatz & Company
Episode 3: Sandra Fathi, President and Founder of Affect
Episode 4: Gail Heimann, President of Weber Shandwick 
Episode 5: Dale Bornstein, CEO, M Booth 
Episode 6: Karen van Bergen, CEO, Omnicom Public Relations Group 
Episode 7: Jennifer Cohan, President, New York, Edelman
Episode 8: Kimberly Eberl, CEO and Founder, Motion PR

Episode 9: Maureen Lippe, Founder & CEO, Lipper Taylor 
Episode 10: Julie Batliner, President, Carmichael Lynch
Episode 11: Virginia Devlin, Founder & President, Current Marketing
Episode 12: Soon Mee Kim, EVP & Global Diversity and Inclusion Leader, Porter Novelli
Episode 13: Heidi Hovland, CEO, DeVries Global
Episode 14: Barbara Bates, Global CEO, Hotwire
Episode 15: Maggie Zeman, SVP & GM New York, Double Forte
Episode 16: Sabrina Horn, Senior Advisor, Finn Partners
Episode 17: Tanya Meck, Partner and Managing Director, Global Strategy Group
Episode 18: Elise Mitchell, Founder & Chairman, Mitchell Communications Group
Episode 19: Heather Kernahan, President, North America, Hotwire
Episode 20: Helen Shelton, Senior Partner, Finn Partners
Episode 21: Tina McCorkindale, President & CEO, Institute for Public Relations
Episode 22: Erin Jordan, Senior Account Director, Walker Sands Communications
Episode 23: Barri Rafferty, CEO, Ketchum
Episode 24: Cortney Stapleton, Partner & Professional Services Practice Leader, Bliss Integrated Communication
Episode 25: Lisa Hannum, President & CEO, Beehive Strategic Communication
Episode 26: Jennifer Hawkins, President, Founder & CEO of Hawkins International Public Relations
Episode 27: Bill Orr, Chief Strategy Officer, Double Forte
Episode 28: Melissa Waggener Zorkin, CEO & President, WE Communications
Episode 29: Kim Sample, President, PR Council
Episode 30: Amy Binder, Founder & CEO, RF|Binder Partners Inc.
Episode 31: 4 Things You Can Do To Create The Career you Want (Best of SHEQUALITY)
Episode 32: What Can You Do to Take Control of Your Career (Best of SHEQUALITY)
Episode 33: Dwayna Haley, Vice President, Porter Novelli
Episode 34: Don't Lose Your Relevancy (Featuring Bee Brown)
Stay tuned for episodes from