Would you sic your legal department on an avid fan who in a burst of enthusiasm sent your company a new product suggestion? What if that fan was a third grader who wrote the letter not to lay claim to your intellectual property, but to practice writing letters?
In 2006, Apple CEO Steve Jobs received exactly such a letter from Shea O'Gorman, a nine year old who told Jobs she thought it would be cool if Apple put song lyrics on its Ipod nano. O'Gorman didn't get kind words of thanks for sharing her idea. After a three-month wait, she and her family received an unfriendly cease and desist letter from an Apple Senior Counsel.
This incident and the resulting bout of bad publicity it produced ("Apple Makes Nine Year Old Cry") exemplifies the disconnect that continues to exist in many companies between legal and public relations. Together the two departments need to confront emerging challenges, yet all too often they do not.
Legal and public relations maintain disparate objectives vis-à-vis the business. Legal seeks to protect the firm's assets and keep management out of jail. Public relations seeks to safeguard the firm's reputation and build its brand. All of these goals are relevant. As a 2001 Harvard Working Knowledge paper relates, "The better lawyers know how to not only embrace the media and use them to get the company's position front and center, but to also have PR professionals at the table with them to formulate strategy." One public relations professional specializing in sports representation advocates a similar team approach, noting "ongoing collaboration between the agent, the lawyer and the PR professional throughout an athlete's career sets him up for a successful retirement.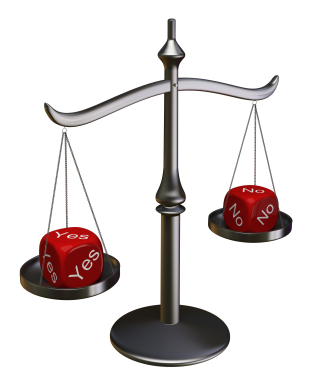 Collaboration is becoming even more vital today, with social media upending traditional practices. As Mark Eber of Baltimore-based agency IMRE explains, firms are grappling with how to handle the phenomenon of employees participating in social marketing initiatives. "When it comes to social marketing, legal tends instinctively to want to shut things down by enforcing very restrictive policies on employee participation. Yet given the right tools and guidelines, employees can serve as excellent brand ambassadors on sites like Facebook and Twitter, and in any case, they're going to take part in the discussion whether you try to prevent them or not." Eber advocates bringing legal, public relations, and other constituencies together to draft clear policies and guidelines that work for everyone.
Another big problem concerns legal's need to vet outgoing communications created by the corporate communications department. Companies engaging in social media seek to maintain ongoing dialogues with consumers, and this means responding within hours or even minutes to consumer tweets, blog postings, and the like. "We had a Fortune 50 client that we were running a consumer contest for," one public relations executive recalls. "Part of the promotional efforts for the consumer contest was a blogging effort by a quasi-celebrity. This was all approved by the company and agreed to by our clients and the Legal Department. A very aggressive lawyer for the company then entered the picture and wanted every blog post and every response by the celebrity approved in advance. While adding a level of difficulty, this was not impossible, yet the Legal Department needed days notice to handle every post. That effectively killed the efficacy of the blogging part of this promotion."
Beyond retooling internal processes to make them speedier, the Council believes that public relations professionals and legal need to work on developing a closer dialogue and a greater degree of mutual trust. Both sides provide a valuable perspective, and the client benefits most if neither side "owns" the process to the exclusion of the other, even if legal does have the final say. Public relations executives might not be trained in the legal intricacies required to keep a CEO out of jail, but we do understand messaging and audiences better than anyone. In the new world of social media especially, it's not just about jail—it's about trust, credibility and protecting the company's reputation.