Ask Peppercomm Co-Founder/CEO Steve Cody about his twenty-year partnership with Co-Founder/CEO Ed Moed, and Steve will tell you that he is both the smarter and the better looking one.
We contacted Cody and other senior PR executives hoping to cast light on partnerships in the public relations field. Did they hold any special value? How do you manage a successful, sustainable partnership? As far as the latter goes, little did we know that we'd quickly happen upon a key principle of partnering in any business: Have a strong sense of humor.
Of course, Cody had other words of wisdom for us as well. Pick a partner you know well (he and Moed had worked together at prior agencies for almost five years). Pick a partner who complements your skills (otherwise you'll wind up stepping on one another's toes). And, critically, pick a partner who shares the same vision for the firm's culture as you do. "Ed and I both experienced two different firm cultures prior to forming Peppercomm," Cody explains, "so we knew what culture we wanted. We kept the best of what we had previously experienced and discarded the worst to create Peppercomm. Culture is so critical to attracting and retaining employees, so when partners are misaligned on that, it can be a real deal breaker."
Selecting a partner does indeed seem tricky, but on the other hand when a partnership clicks in the PR business, the benefits can be enormous. Waggener Edstrom Communications' Melissa Waggener Zorkin told us that partnership is amazing for the creativity and idea generation that underlies solid PR work. "You can test, debate, explore, and dream way better with someone than in front of a mirror. This is true of nearly anything in life—one person can have a great idea, but being egoless enough to step back from that idea and truly listen to how it could be better is how we become larger than ourselves."
For Todd Hansen of O'Malley Hansen Communications, the presence of a partner helps keep a firm on track while reinforcing a principal's commitment to a firm. "It is a huge benefit to have another person or group of people equally invested in the agency or, to put it more simply, that care as much as you do.  Having people with different perspectives approach the same issue leads to better decision-making, especially when all members agree on the resolution."
Every partner we consulted described how important clear communication was to keeping a partnership vibrant and productive. Pam Edstrom conveyed this well: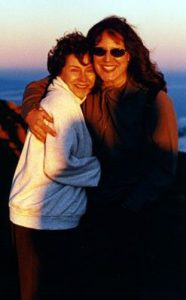 "Given that a business partnership is based on trust, ongoing communication is the anchor for that trust. So communications is at the heart of the partnership." Hansen notes the high level of uncertainty that partners running an agency must contend with every day. "You and your partner must have the same approach to managing this ability, and that requires communication. You have to make sure that your judgment reflects the shared priorities of your partner or partners."
Experts outside the PR business place a similar emphasis on communicating well. Jim Burba and Bob Hayes, co-founders of the travel industry consultancy Burba Hotel Network and authors of a forthcoming book on partnership, are unusual in that they are both business and life partners. "People often ask how we manage to keep our life partnership and business partnership on track without killing one another," Hayes says. "Clearly, well-shaken martinis on a regular basis have something to do with it. But so does communication. As we say, listen, compromise, and even comfortably capitulate on points being raised by your partner. If you communicate, negotiate, capitulate successfully, then you're setting yourself up to celebrate! And a sense of humor doesn't hurt, either."
There is that humor theme again. Apparently you don't need to be the smart one or the good-looking one to excel at a partnership. But you do need to be open and honest. And being able to tell a good joke and let it all hang out? Priceless.
← Back