Public relations rarely save lives. In fact, some PR may have ruined some lives. Real heroics are for cardiologists and first responder, not us.
But PR — when done with purpose and integrity — can have an outsized positive impact. By amplifying a noble cause, or telling important untold stories, public relations professionals can – and I argue should be a force for good.
Agencies, which can choose the clients they represent and what narratives they tell, have an important responsibility. In our role as storytellers and megaphones, agencies can and should prioritize not just profit, but also purpose.
Notice that I'm avoiding using the term "corporate social responsibility," or "CSR," here. Yes, it's what I'm describing: for-profit companies emphasizing social good. But CSR is an overused term and good professionals know to avoid clichés. Do we?
Today, there's no shortage of brands and PR campaigns built around purpose. Some are organic and admirable: like Patagonia committing 1% of its total sales to environmental groups. Or, like the Virginia-based Leesa Sleep donating one mattress for every ten sold.
There are plenty of PR misfires, too. Ram using a Martin Luther King, Jr. sermon to sell trucks in a Super Bowl ad comes to mind. So does Pepsi, when it aired a commercial starring Kendall Jenner and referencing Black Lives Matter.
How can a PR agency prioritize purpose and principles alongside profit? And do so in a way that's authentic?
Donate Your TIME not just your money.  Donating is simple, but mighty effective. At KWT Global, we offer to donate 10% of a client's fees to the social cause of their choice. (Since implementing the policy, we've donated about $500,000 to more than 100 charities.)
Be selective. Agencies should cultivate a roster of clients that reflect their values. That may mean pursuing brands and organizations you want to help succeed — maybe a cancer research institution, or a specific advocacy group. At KWT Global, we've fought hard to bring on clients like the ALS Foundation, IRONMAN Foundation, Sprint 1Million Project and Puppies Behind Bars. "Selective" can also mean saying "no" to new business that doesn't align with your or your employees' values. A tobacco company or gun manufacturer may come with a lucrative retainer, but is it worthwhile and meaningful work? Nope, not to me.
Empower your employees. Agencies can empower their employees to do good outside of the office, too. At KTW, staff receives two extra days off each year — we've dubbed them "purpose days." Staff is encouraged to spend that time volunteering for causes meaningful to them. It's a concept that's gaining momentum: Millennials and Generation Z see strong company values as a necessity, not a luxury.
As storytellers and news-shapers, PR agencies wield outsized power in today's divisive world. And with that power should come greater responsibility — to be empathetic, to be civic-minded, and to be forces for good.
About Aaron Kwittken: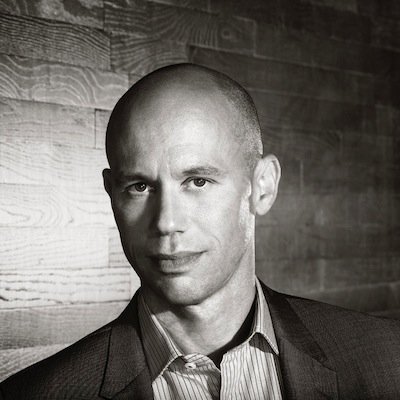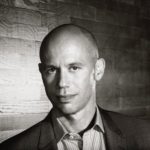 Aaron founded KWT Global in late 2005 following a swift ascent through the global PR scene. He started his career in Washington D.C. at MSL and then Ketchum where he provided issues management and public affairs support to a variety of corporations and industry trade groups. He then held numerous senior roles at Fleishman Hillard (SVP), BCW Global (GM/NY) and as Havas PR's CEO of North America, all before age 40. He also served as a Managing Director of Brand Strategy for a private equity firm specializing in emerging growth companies in technology and healthcare.
Since its founding, the agency formerly known as Kwittken has been one of the most awarded brand strategy, PR, digital and content marketing firms in North America and around the world, having received dozens of accolades for its award-winning work on behalf of leading global brands and notable startups alike.
The agency has also earned several "Agency of the Year" distinctions and honors for its unique workplace culture – which centers on being purpose-driven – and has resulted in hundreds of thousands of dollars in professional time donated towards more than 100 charities globally. The agency also provides pro-bono work on behalf of the ALS Association driving awareness around its Ice Bucket Challenge campaigns.
Aaron oversees the firm's global growth and cross-border client engagements across its wholly-owned offices in New York, London and Toronto. His own expertise spans all aspects of corporate reputation and brand management, crisis and issues management, and integrated communications.  As someone who enjoys brand communications "tradecraft," Aaron spends most of his time working with clients and oversees the agency's Special Situations (issues/crisis) Group and executive coaching capabilities.
Aaron is a tireless advocate for the intrinsic value communications brings to a brand's key stakeholders. A former adjunct professor at the New York University School of Professional Studies, Aaron served on the board of the U.S. PR Council and is currently president of the Americas of the International Communications Consultancy Organization (ICCO). He writes a regular column for the Forbes CMO network, makes guest appearances on CNBC, FOX Business Network and Bloomberg TV, is a former contributor to Entrepreneur Magazine, and regularly lends his expertise to The Wall Street Journal's "Crisis of the Week" column.
Aaron has spoken at a wide range of industry events including Cannes Lions, ICCO Global Summit, Relevant, Realogy Partner summits and IRONMAN Partners summits and is often asked to judge the most notable of industry awards.
Aaron is a proud graduate of The George Washington University and frequent guest lecturer at his alma mater. The agency also funds a fellowship for undergraduate students studying at the School of Media and Public Affairs (SMPA) who need assistance with living expenses because they are in unpaid or underpaid summer internships.
Aaron is also an endurance athlete who began competing in triathlons in 2008. He has since completed four full-distance IRONMAN™ triathlons and more than 50 other endurance events, often racing to raise funds for the LGBQT+ community, Challenged Athletes Foundation, ALS Association and Team for Kids.
Aaron resides with his human and canine family.
This blog is part of "Agencies of the Future," the PR Council's initiative to help Members future-proof and grow their agencies. It was also recorded as an episode on the Agencies in the Future podcast. Listen to it here.