On April 26th, the Council in association with PRWeek announced the opening of the second annual Diversity Distinction in PR Awards.  These awards honor excellence in promoting ethnic diversity and inclusion within public relations, and are intended to encourage professionals of diverse backgrounds to seek opportunities at firms and the PR industry more broadly. Last year's competition generated many impressive entries, demonstrating our industry's strong and ongoing commitment to diversity and inclusion. The two agency winners, APCO and Porter Novelli, were so strong that we thought we should say a word here about their programs' continuing success.
In March 2009, APCO introduced its new Diversity & Inclusion program with the ambitious goal of becoming "the best place for diverse talent to work in the communications industry." APCO's program has focused on "educating all employees on the importance and benefits of diversity and inclusion" so as to "break down barriers, create dialogue and support an environment that attracts new generations of diverse talent." The program funds a number of initiatives, including:
Support of the Lagrant Foundation's scholarship fund, which funds minority communications majors at the college level.
Support for a guest lecture series at American University, intended to "spark interest in the communications field."
Partnership with a non-profit organization the works to improve reading and writing skills among inner city school kids.
Implementing an online cultural awareness training program as part of APCO's orientation program.
Required diversity training for all APCO senior managers
As APCO has reported, its program has dramatically increased employee awareness of various cultures, increasing dialogue among internal teams. The firm saw a 19% rise in the number of minorities interfacing with clients. Recent new hires have brought the total number of minorities in the firm to just below 30%. Many women occupy senior management roles, and about a fifth of employees receiving promotions within the firm were minorities.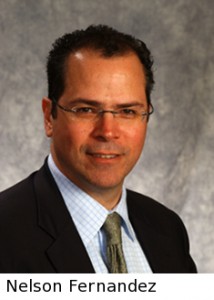 Reflecting on the program, Nelson Fernandez, the Managing Director of APCO's NY office, notes that, "Our approach to diversity and inclusion is not "a program." What this is really about is creating and sustaining a cultural mindset within our organization – it's how we aspire to work with each other, serve our clients, and attract, manage and reward our talent. I'm proud of what we've achieved throughout our network, and in New York in particular.  When you visit our office you will be struck by the differences that make up our workplace – generational, ethnic, racial, geographic. You name it, we represent it. From a pure stats perspective, our numbers across all diverse categories have been trending up, and having a Latino who heads up one of the most important offices in our network is having some impact, too."
Porter Novelli also emphasizes education in its award-winning diversity program, focusing on exposing kids to public relations while still in high school. In 2010, the firm became the first public relations firm to participate in the T.O.R.C.H. program (Together Our Resources Can Help), a previously existing initiative to provide "underserved NYC public high school students with intensive exposure to career training and opportunities in communications and the arts." The program had partnered in the past with ad agencies and film school, but it lacked a public relations curriculum.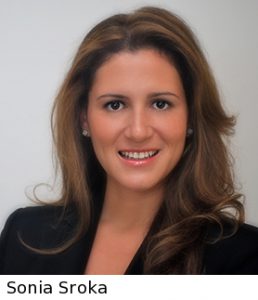 Porter Novelli created and delivered an interactive, eight-week course called "PR 101," covering topics like "social media, media relations, event planning, strategy and creative idea execution, video editing and personal branding." But Porter Novelli didn't stop there. As part of its involvement with TORCH, the firm employed TORCH students and graduates as interns, using junior staff members as supervisors. Porter Novelli also supported Torch's fundraising efforts, executing media outreach, holding a Texas Hold 'Em Fundraiser, sponsoring happy hour events, and supporting TORCH's annual MusicFest event. Porter Novelli opens its offices for a week every year to TORCH students and alumni, giving them "the opportunity to mingle with agency executives and observe them during day-to-day client work, creating strong ongoing mentoring relationships."

Like APCO, Porter Novelli has seen its commitment of employee time and resources pay dividends. Five students were hired as interns, and one intern became a full-time employee and has already been promoted. According to Sonia Sroka, Senior Vice President, Director of Hispanic Marketing, and Chair of Porter Novelli's National Diversity Council, TORCH has enabled "our staff to make a direct impact on the evolving face of the public relations industry. Through TORCH we are also facilitating leadership development for our young professionals and contributing directly to our community."
Porter Novelli takes pride in being the only agency partnering with the program; as Sroka notes, "it's extremely important to us to have a direct impact on helping the marketing and communications industry be more reflective of the world at large." The firm expects to continue hiring TORCH graduates into the company while increasing its own participation.
We hope our review of these award-winning programs will inspire you to enter your own firms into our competition. Act now: The deadline for submissions is June 21.  Working together, we can bring into our industry the diverse talent we'll continue to need to compete in the years ahead.
← Back