Conflict Response
Friday, March 4 (12:00-1:00 P.M. ET)
As executives in PR, we pride ourselves on our ability to facilitate a range of challenging conversations but those about diversity, especially race, can be very uncomfortable. We do our best to demonstrate empathy and avoid saying the wrong thing but inevitably, we're all human and make missteps. The tension that ensues can make us reluctant to continue the work we know we must do in our agencies with our most important audience – our talent. Felise's talk will explore how our nervous system combines with our life experience to shape our reactions to conflict. She will share techniques that can help us retrain ourselves to embrace conflict and generate safety, belonging and creativity.
Felise Nguyen, Founder, Felise Nguyen Mediation & Restorative Justice
Felise is a mediator, circle keeper, and restorative justice practitioner. In a prior life, she was a litigator at Debevoise & Plimpton LLP and was the Special Envoy to Vietnam for the European Commission's Forestry Law Enforcement Governance and Trade program, where she worked with businesses, civil society, governments and environmental activists to develop an international agreement to protect forests in Southeast Asia. In her current life, she is a dedicated practitioner of Zen Buddhist meditation and helping people make their way through the conflicts in their lives, with their backs strong and hearts open.
A Fulbright scholar, Felise holds a J.D. from the University of Chicago Law School and is a certified mediator. She also acquired extensive practical mediation experience while starting and running her own business, a small eco-hotel on Phu Quoc Island. Since 2016, Felise has been a Circle Keeper for Hidden Water, a non-profit that offers restorative justice circles for individuals and family systems affected by childhood sexual abuse. She is fluent in Vietnamese and passionate about cultivating the human capacity for accountability, forgiveness and moral repair.
Ageism
Friday April 1 (12:00-1:00 P.M. ET)
Our culture is youth-obsessed, and our agencies are full of young talent. But what about middle-aged women? Some middle-aged women have visible leadership roles in our agencies, but the numbers are limited. Women over 45 make 50.3% of all consumer purchasing decisions but have been long ignored by brands and marketers. Brands that care about market share and growth must care about this demographic. And that means our industry and its clients must care about them. As a business imperative, we need to ensure that this important population is seen, heard, and valued in our agencies and in the marketing, we do for clients. Jane Evans will engage and inspire this audience with sage guidance to help us think differently about this often overlooked and untapped demographic.
Jane Evans, The Uninvisibility Project
Jane Evans has always been radical. She created the first ad to ever show a divorced couple. The first to show a couple living together. And men doing housework effectively. She created James Squire, Australia's first craft beer and the Tim Tam genie campaign that still runs after 25 years. She has run her own business since 1995 with clients like Revlon, Maserati, Guide Dogs and too many breweries to count. And she's still winning awards. She now leads The Uninvisibility Project, part-comms agency, part-activist organization, part-think tank, to communicate to and represent the most powerful consumer group on the planet – women over 45.
Disability Representation
Friday, May 6 (12:00-1:00 P.M. ET)
What if the ways we have been trying to engage with and support disabled people is causing harm? One in four people is disabled, and the number of disabled people working in our agencies is unknown as there is no census and many disabilities are invisible. As marketers and employers, we have an obligation to fully understand what disability is, the ways it is misunderstood or unseen, and what constitutes help versus harm. Liz Jackson's work analyzes where the power is given in corporate disability initiatives, primarily through how brand partnerships with disability charities often undermine and neutralize the work of disabled employees and independent activists. Her goal is to shift the focus from those who wield power to those who can and should be entrusted to harness it.
Liz Jackson, Founding Member of The Disabled List
Liz Jackson is a founding member of The Disabled List, an advocacy collective that engages with disability as a critical design practice. The Disabled List examines how day-to-day practices of disability are both designerly and exploited by professional design culture. Liz is co-curator of Critical Axis, a database created to analyze disability representation in media. Liz is currently analyzing power differentials that are embedded in corporate disability initiatives: primarily through how brand partnerships with large scale disability charities serve to undermine and neutralize the work of disabled employees and independent activists. Through this process, Liz works to shift the focus from those who wield power to those who can be entrusted to harness it.
Intersectionality
Friday, June 3 (12:00-1:00 P.M. ET)
Legal scholar Kimberlé Crenshaw coined the term "intersectionality" more than three decades ago to provide a framework for understanding the complex way that many people's identities overlap, including their race, gender, sexual orientation, class and more. Intersectionality holds that a person's various identities do not exist in separate vacuums but rather, people exist at the intersection of their identities. The concept continues to be inadequately understood and applied, especially in the workplace, where the DEI approach is often to try to bucket groups of people by a single characteristic.
In this session, Dr. Nika White will share how understanding and leveraging intersectionality is an important leadership competency that can create belonging and unleash the true potential of individuals in an organization. Leaders will be asked to reflect on and share their own personal compound identities, and the group will explore how to assess the identities shaping their workforces and how best to tap those identities for different potentials, from understanding the problems of co-workers on a team to connecting with a full range of client audiences.
Dr. Nika White, President & CEO, Nika White Consulting
Dr. Nika White is a national authority and fearless advocate for diversity, equity, and inclusion. As an award-winning management and leadership consultant, keynote speaker, published author, and executive practitioner for DEI efforts across business, government, non-profit, and education, Dr. White helps organizations break barriers and integrate DEI into their business frameworks. Her work has led to designation by Forbes as a Top10 D&I Trailblazer. She is the founder of Nika White Consulting (NWC) where her firm works with organizations to identify and implement opportunities to embed DEI throughout its operations and culture. NWC is a diversity, equity, and inclusion boutique consulting firm with recognized authority on strategic diversity, intentional inclusion, and organizational effectiveness. Dr. White believes that "Diversity, Equity and Inclusion is not just a checkmark for good business, it's a way to transform the world."
*Over her 20+ years of leadership, Dr. White has worked with over 200 corporate, educational, government, and non-profit brands and written two books on diversity, equity, and inclusion including, "The Intentional Inclusionist," and "Next Level Inclusionist: Transforming Your Work and Yourself for Diversity, Equity and Inclusion Success." Dr. White's third book, "Inclusion Uncomplicated: Essential Guide to Simplifying DEI" is scheduled to release fall of 2022.
$49

per employee

 per session | $249

per employee

for full series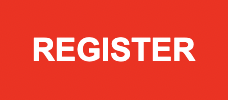 Please note ticket purchases are not refundable