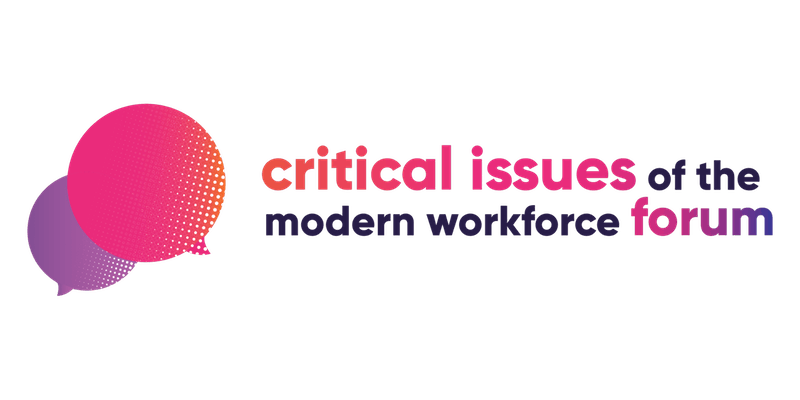 Join us September 20 for this year's "TED-style"
Critical Issues of the Modern Workforce Forum
Attracting and retaining talent is the NUMBER ONE challenge facing the public relations industry — today and into the future. The future of the PR industry is contingent on creating a truly diverse, inclusive and engaged workforce. To help agencies productively focus their efforts and take actionable steps to modernize their workforce for the future, this year's Critical Issues Forum will explore a number of talent-focused topics, including:
Creating actionable diversity and inclusion plans for our industry
Driving the highest possible level of engagement with the Millennial and GenZ workforce
Supporting women to advocate for the pay, responsibilities, and balance they want and deserve
Convincing mid-level talent to stay and grow rewarding and lucrative agency careers
Upskilling PR professionals, regardless of level or age, for the technological challenges and opportunities of modern communications
Restoring energy, productivity, and positivity in an "always-on," client-first workplace
Hosted in the Weill Music Room at Carnegie Hall
Speaker announcements coming soon!