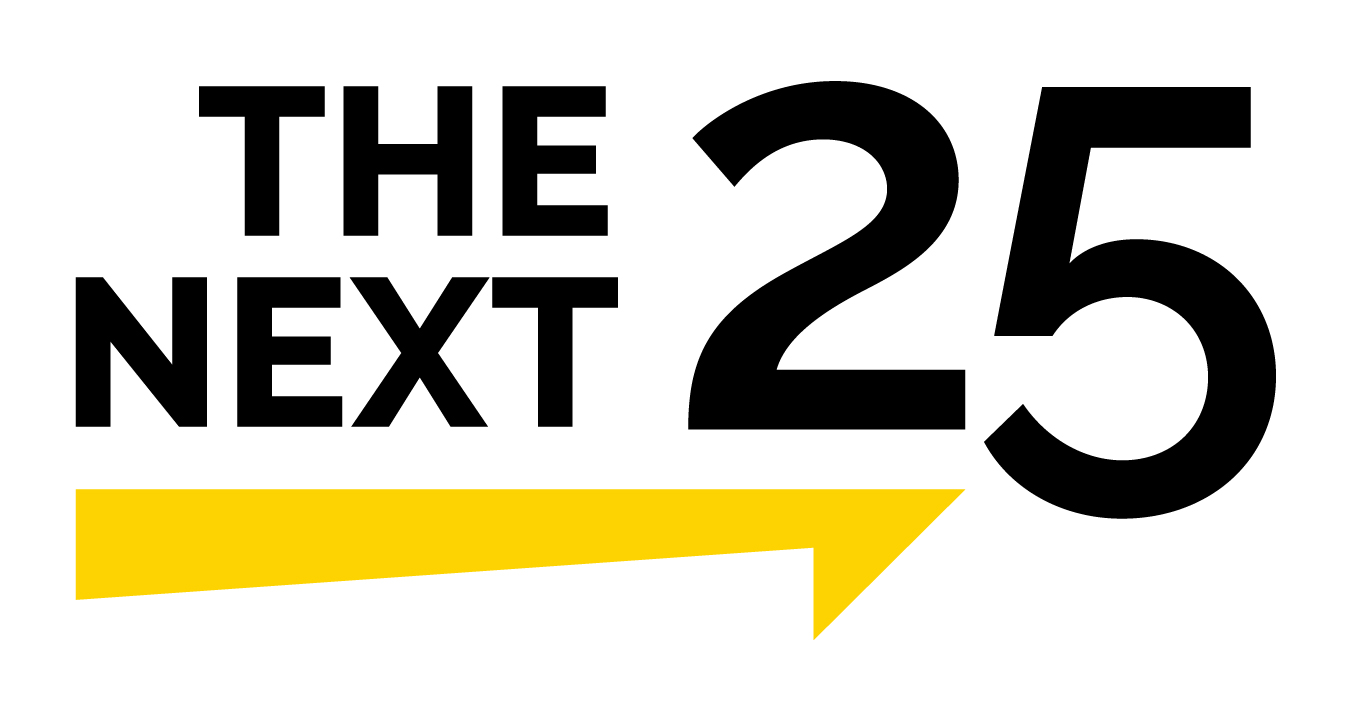 The PR agency business has grown in its breadth and depth of integrated offerings, ability to deliver measurable business results, and a newly won seat at the table, but this is a moment for the industry to come together to explore and embrace change to continue to drive client and firm growth.
Please plan to join us on Thursday, May 4, 8:30 – 1:30 P.M in New York City. This event will feature TED-style talks with carefully curated experts to inform us on the opportunities and issues that matter to agency leaders now and in the future.
The jam-packed agenda will conclude with a networking lunch for our fabulous Members to reconnect IRL.
PRC Early Bird Member Price: $545
(Available until April 1)
Non-member Price: $695
*Fees for this program are not refundable however registrations may be transferred to an alternate employee.
Rohit Bhargava is on the front lines of exploring the global forces shaping the future normal through his work leading one of the world's most successful trend consultancies, the Non-Obvious Company. The author of the newly released "The Future Normal" (March, 2023) will share how PR leaders can bring non-obvious thinking to their agencies and clients to lead the future.
Bio:
Rohit Bhargava is on a mission to inspire more non-obvious thinking in the world. He is the 3-time Wall Street Journal and USA Today bestselling author of eight books and is widely considered one of the most entertaining and original speakers on trends, innovation and marketing in the world. Bhargava has been invited to deliver sold-out keynotes and workshops in 32 countries around the world to change the way teams and leaders think at the World Bank, NASA, Intel, LinkedIn, MetLife, Under Armour, Univision, Disney and hundreds of other well-known organizations.
Prior to becoming an entrepreneur and founding two companies, he spent 15 years as a marketing strategist at Ogilvy and Leo Burnett where he advised global brands on marketing and storytelling strategy. Outside his speaking and consulting, Bhargava has taught persuasive speaking and global marketing as an adjunct professor at Georgetown University, is frequently quoted in the global media and writes a monthly column on trends for GQ magazine in Brazil.
Nita Farahany is the Robinson O. Everett Professor of Law and Philosophy, director of Duke Science and Society Initiative, and author of newly released "The Battle for Your Brain: Defending the Right to Think Freely in the Age of Neurotechnology" (March 2023). Farahany will share how marketers, employers and governments can track and hack our brains and ask the tough questions about whether they (and by "they" we mean "we") should.
Bio:
Nita Farahany, author of "The Battle for Your Brain: Defending Your Right to Think Freely in the Age of Neurotechnology" (St. Martin's Press 2023), is the Robinson O. Everett Distinguished Professor of Law & Philosophy and Founding Director of the Duke Initiative for Science & Society. She is a widely published scholar on the ethics of emerging technologies and frequent commentator for national media and radio and keynote speaker at events including TED, the Aspen Ideas Festival, the World Economic Forum, and judicial conferences worldwide.
Farahany has served as a Commissioner on the U.S. Presidential Commission for the Study of Bioethical Issues and currently advises and holds senior positions with multiple associations including the National Institute for Neurological Disease and Stroke, American Law Institute, American Association for the Advancement of Science, International Neuroethics Society, NIH Brain Initiative, and many more. Farahany is a co-editor-in-chief of the Journal of Law and the Biosciences and on the Board of Advisors for Scientific American. She also serves on scientific and ethics advisory boards for multiple corporations.
Tara Palmeri, a long-time political correspondent currently writing for and a co-equity partner at Puck, is one of many journalists taking their brands and reporting to subscriber models. Learn why this trend — the "substackification" of media — is here to stay, what it means for our industry, and the potential impact on society (e.g., will it fuel more polarization and mis-/dis-information?).
Bio:
Tara Palmeri is a senior political correspondent and equity partner of Puck News. She's also the host of the Discovery+ documentary "Dr. Delirium & the Edgewood Experiments." She was previously POLITICO's Chief National Correspondent and an author of their Playbook franchise. She hosted the acclaimed Sony podcasts "Broken: Seeking Justice," and "Power: The Maxwells." She was formerly a White House correspondent for ABC News, where she covered the most important political stories for flagship programs like Good Morning America and World News Tonight.
Previously, Tara was White House Correspondent for POLITICO and a CNN Political Analyst and broke many significant stories about the Trump Administration.  Before joining POLITICO's D.C. political team, she reported for POLITICO's European edition where she covered the Paris and Brussels terror attacks, the Greek financial crisis and the British referendum. Prior to moving to Europe, Palmeri reported on New York City politics for the New York Post.
Johnny C. Taylor, Jr. is the President and CEO of the Society for Human Resource Management (SHRM) and author of "Reset: A Leader's Guide to Work in an Age of Upheaval". Need we say more? During his talk, he'll share insights on the workforce of the future and how leaders need to select, train, and engage to get the best out of the best people.
Bio:
Johnny C. Taylor, Jr., SHRM-SCP, is President and Chief Executive Officer of SHRM, the Society for Human Resource Management. With over 300,000 members in 165 countries, SHRM is the largest HR trade association in the world, impacting the lives of 115 million workers every day.  Taylor's career spans more than 20 years as a lawyer and an executive with not-for-profit and for-profit organizations, including IAC, Paramount Pictures, Blockbuster Entertainment Group, and the Thurgood Marshall College Fund, among others. He has served as chairman of the President's Advisory Board on Historically Black Colleges and Universities and on the White House American Workforce Policy Advisory Board. He is a Vice-Chair of the Board of Trustees at his alma mater, the University of Miami; and a member of the corporate boards of Guild Education and iCIMS, Inc. Taylor is a weekly contributor to USA Today, a Fellow of the National Academy of Human Resources and a SHRM Certified Professional.
Taylor is the author of the national bestseller, "RESET: A Leader's Guide to Work in an Age of Upheaval", which delivers a candid and forward-thinking vision for leaders to reimagine their company cultures in a time of global upheaval and presents data-driven strategies to make the necessary foundational reset of all things work. Immediately upon its release in September 2021, RESET was in the top three of the Wall Street Journal's list of best-selling hardcover business books. All author proceeds benefit the SHRM Foundation, which is committed to empowering HR as a social force for change.
Tim Williams, CEO of Ignition Consulting, is the foremost authority on agency pricing worldwide. He'll share how the lack of a revenue model destroys our ability to attract and retain the talent we need. The solution? Drive distinction and start pricing services based on the value they create rather than the costs they incur to create a profit margin that allows agencies to compete for top talent.
Bio:
Tim Williams is a career marketing professional whose mission is to help professional service firms escape the tyranny of an unfocused business model. As a globally-recognized expert in the areas of business and pricing strategy, Williams has been interviewed by newsgathering organizations including The Economist, Wall Street Journal, New York Times, Bloomberg News, The Guardian, Toronto Globe & Mail, Australian Financial Review, and numerous business publications ranging from Europe to Asia.
Williams is the author of two books, "Take a Stand for Your Brand" and "Positioning for Professionals" and writes the popular blog "Propulsion." He began his career on Madison Avenue working for major multinational advertising agencies and later served as president and CEO of several mid-size independent firms. As the leader of Ignition Consulting Group Williams now advises the leaders and managers of professional service firms on the development and execution of positioning and pricing strategies.
Leslie Zane is the CEO of Triggers Brand Consulting and author of "The Instinct Advantage" (2024). Zane is on a crusade to prove the old way of influencing decision-making, persuasion, doesn't work. She'll share the new way — tap instincts to sell to the unconscious mind — and provide examples of how it is truly the only path to growth.
Bio:
The pioneer of "Instinct Marketing," Leslie Zane turns brands around when traditional marketing fails, commonly doubling growth. The trailblazer of using cognitive shortcuts to trigger instinctive brand preference, her method has contributed to making America's top brands, including McDonald's, Snickers and Gatorade — well yes, "the instinctive choice."
TRIGGERS®, the first brand consultancy founded by a woman and the first behavioral science agency, was inspired by Zane's discovery that direct persuasion does not work. Her TEDx talk upended the marketing industry, leading to a book deal that will reveal the new rules for creating brand preference at the subconscious level.
A Yale, HBS, and Bain alum, Leslie is an advocate for changing the way marketing is done. Her discovery of the Brand Connectome® was chronicled in Knowledge@Wharton and she has been published in the Harvard Business Review, World Economic Forum, Scientific American, NASDAQ, Ad Age, and more. When she is not accelerating growth for Fortune 500 brands, Leslie lends her expertise to addressing racial inequality and anti-Semitism including helping EL CENTRO HISPANO and CURATE 360 elevate their causes as a board member.