About the episode:
The ultimate goal of many independent agency owners is to exit and sell their business. In this episode, we speak with Alex Halbur, Managing Partner at Prosper Group, an expert consultancy for PR and marketing communications agencies. Alex works exclusively with independent agency owners to ensure their business generates the wealth they need for settling down in the future. Tune in to hear what agencies need to know the five years leading up to this transition, from solidifying a senior leadership team to take over to create a focused plan for your organization and its talent.
About Alex:
Alex has worked on all sides of the communications business for 20 years. He was a partner of FischerHealth—winner of the Holmes Report's Health Care Firm of the Year and PRWeek's Creative Agency of the Year. He sold the firm to Omnicom and completed a highly successful earn out. Alex is adept at designing and deploying systems that enhance business performance and value. He graduated from the University of Wisconsin with a BS in Business Management.
About the Host: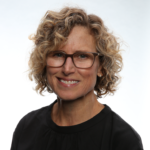 Kim Sample focuses on helping the PR Council's 100-plus member agencies thrive and elevating the PR profession overall. Prior to joining the PRC in August 2018, Kim was the founder/CEO of Emanate, a $35 million, 100+ person international marketing communications agency. During her tenure Emanate was named PR WEEK Agency of the Year and CRAIN'S Best Places to Work in NYC, and the team's work for clients was recognized with numerous industry awards. Kim also worked at Ketchum, Marina Maher Communications and Golin earlier in her career, and has served Fortune 500 clients across a number of industries, including financial services, travel and hospitality, CPG and consumer electronics.
For more information or to listen to other episodes of the Agencies of the Future podcast, click here.