Jason Schlossberg, Managing Director of Strategic Communications at Huge, shares how PR changes when it sits inside a digital firm and why his team's spirit animal is a duck-billed platypus. Huge is known for UX design – actually making things – so Jason and his team work to bring this approach to every aspect of communications. It's a different way to problem-solve that has his teams working with designers and engineers to think about how to make products more newsworthy at the onset and other "earned fuel consulting" across Huge's client base. Download to hear more about this approach and the platypus.
About Jason:
Jason joined Huge as MD, Strategic Communications, in 2017 to design and build a future-proof PR and communications offering that addresses the needs of today's (and tomorrow's) businesses and consumers. Jason plays an integral and hands-on role in developing highly targeted and insights-based PR programs that involve corporate positioning, branding, extensive traditional and social media relations, content development, influencer engagement, events, promotional campaigns, product launches, and issues management.
Prior to joining Huge, Jason spent 11 years as the chief creative officer/co-founder of Kwittken, one of the most unique and awarded boutique PR agencies in the U.S. Jason is well-known in the industry for his forward-thinking approach to communications.
In 2009, he was included in PRWeek's esteemed 40 Under 40 list, and in 2014, was identified by the Holmes Report as one of the 25 most innovative thinkers in public relations.
About the Host: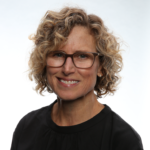 Kim Sample focuses on helping the PR Council's 100-plus member agencies thrive and elevating the PR profession overall. Prior to joining the PRC in August 2018, Kim was the founder/CEO of Emanate, a $35 million, 100+ person international marketing communications agency. During her tenure Emanate was named PR WEEK Agency of the Year and CRAIN'S Best Places to Work in NYC, and the team's work for clients was recognized with numerous industry awards. Kim also worked at Ketchum, Marina Maher Communications and Golin earlier in her career, and has served Fortune 500 clients across a number of industries, including financial services, travel and hospitality, CPG and consumer electronics.
For more information or to listen to other episodes of the Agencies of the Future podcast, click here.