Agencies need talent with new skills and competencies and the talent entering the PR field brings different goals and expectations. How can agencies keep up by creating the right initiatives to attract and retain exceptional talent? In this episode, Phil Nardone, President & CEO of PAN Communications, discusses how the industry has changed since he started his career, how he tries to prepare the next generation in his teaching at Syracuse's Newhouse School of Communications, and the attributes and attitude he seeks in new graduates applying to his agency.
About Phil:
Phil founded PAN over 20 years ago. His vision was to create a firm that not only did exceptional work and helped clients meet their goals, but also an agency where employees were as passionate for their craft as he is. After more than 35 years creating industry best practices, mentoring the next generation of communication professionals and leading PAN Communications' "Best Places to Work" culture, Phil was selected as 2016's recipient of the Public Relations Society of North America Boston Chapter's John J. Molloy Crystal Bell Lifetime Achievement Award. Later the same year, Phil was recognized as PR News' PR Trainer/Educator of the Year, a nod to his contributions as an adjunct professor at his alma mater, Syracuse University, for 15+ years. In 2017, PR News listed Phil as one of the 50 Game-Changers of PR for his business savvy, dedication to education, and skillful management style. In 2018, Phil was invited to join the Arthur W. Page Society, a professional association for senior public relations and corporate communications executives and educators who seek to enrich and strengthen their profession, and was elected to The PR Council's Board of Directors to enhance the PRC's initiatives, while elevating the practice of PR. Phil has been featured in several prominent publications including, PRWeek, PR News, PR Daily and Entrepreneur.

About the Host: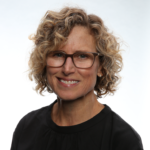 Kim Sample focuses on helping the PR Council's 100-plus member agencies thrive and elevating the PR profession overall. Prior to joining the PRC in August 2018, Kim was the founder/CEO of Emanate, a $35 million, 100+ person international marketing communications agency. During her tenure Emanate was named PR WEEK Agency of the Year and CRAIN'S Best Places to Work in NYC, and the team's work for clients was recognized with numerous industry awards. Kim also worked at Ketchum, Marina Maher Communications and Golin earlier in her career, and has served Fortune 500 clients across a number of industries, including financial services, travel and hospitality, CPG and consumer electronics.
For more information or to listen to other episodes of the Agencies of the Future podcast, click here.