Do you know what it takes to create successful influencer campaigns? In this episode, Jodi Petrie, Executive Vice President of March Communications, guides us through this phenomenon and the secret sauce that makes influencer programs successful and measurable. Listen in as we explore one of the fastest-growing areas of our business today.
About Jodi: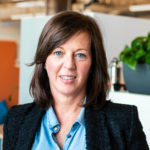 With nearly twenty years' experience leading global consumer and consumer tech campaigns and helping marketers understand and navigate the convergence of consumers, brands, data, technologies and media, Jodi has expanded the boundaries of traditional PR to develop creative, innovative strategies that engage consumers and influence buyer behavior. Jodi has led engagements that have delivered real and measurable business impact, lift and market share for some of the world's most recognizable household name brands, including New Balance, Sony, eHarmony, Olympic Paint, Avery Dennison, e-Ink, Royal Holiday, Nielsen and others. She is a lifestyle and digital consumer expert with deep experience creating, implementing, and optimizing programs that leverage market and consumer data, analytics and insights to deliver brand narratives and fully integrated strategies and campaigns that yield bottom-line results for companies across the e-commerce, retail and apparel, consumer electronics and technology and travel and leisure categories. Prior to joining March, Jodi was an SVP at Cone Communications where she launched the agency's Planning and Integrated Solutions Group responsible for the research, insights, brand planning, digital, social and measurement functions. Before Cone, Jodi was with Boston-based PR firm, Racepoint Global where she launched and led the agency's Digital Consumer Practice. Prior to joining Racepoint Global in 2006, Jodi was a Director at Weber Shandwick Worldwide as well as the Director of Public Relations for Boston University's Schools of Law, Public Health, and its School for the Arts.

About the Host: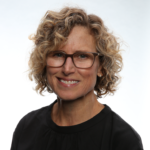 Kim Sample focuses on helping the PR Council's 100-plus member agencies thrive and elevating the PR profession overall. Prior to joining the PRC in August 2018, Kim was the founder/CEO of Emanate, a $35 million, 100+ person international marketing communications agency. During her tenure Emanate was named PR WEEK Agency of the Year and CRAIN'S Best Places to Work in NYC, and the team's work for clients was recognized with numerous industry awards. Kim also worked at Ketchum, Marina Maher Communications and Golin earlier in her career, and has served Fortune 500 clients across a number of industries, including financial services, travel and hospitality, CPG and consumer electronics.
For more information or to listen to other episodes of the Agencies of the Future podcast, click here.