According to Cheryl Overton, President of EGAMI Group, the firm has been undergoing an evolution and a revolution over the past year. Fueling Egami's growth are new services, capabilities and client business. Overton explains that passion for the work and a strong sense of gratitude are what sets this multicultural agency apart, and she says it flows from the top: the founder and CEO brings these qualities every single day. Listen in as she shares more about what it means to believe in your passions and make work work for you. A veteran of general market and multicultural agencies, she also offers practical advice for every professional to contribute to making our industry more diverse and inclusive.
About Cheryl: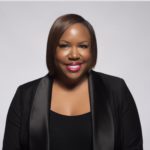 Cheryl Overton, president of EGAMI Group, is a creative instigator with a passion for brands, an instinct for audience insights and a knack for integrating disruptive solutions that drive awareness and fandom on purpose. With 20 years of progressive in-house, agency and entrepreneurial experience, Cheryl commands a diverse arsenal of marketing communications skills including planning, brand integration, content, promotion, positioning, issues management, experiential, influencer, entertainment, multicultural and purpose. She has counseled brands and influencers seeking visibility, strategic positioning and cultural leverage to tell their stories. Prior agency leadership experience includes Zeno Group, SparkPR, PMK|BNC, UniWorld Group, Ogilvy PR and Edelman where she provided senior strategy, creative, business development counsel and relationship management for clients targeting consumer, professional, influencer and multicultural audiences.Cheryl is the recipient of the Silver Anvil, Gold Sabre, IPRA, PR Week and PRSA Big Apple "Best of the Best" award. Her work has been recognized by the Cannes Lions. She regularly lectures at NYC-area colleges and universities sits on the Board of Directors of two NYC-based youth arts organizations. A travel, fashion, culinary and entertainment hound, Cheryl resides in Brooklyn, NY and is curator of the insta-blog @madshoegram
About the Host: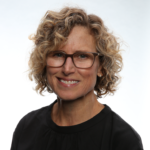 Kim Sample focuses on helping the PR Council's 100-plus member agencies thrive and elevating the PR profession overall. Prior to joining the PRC in August 2018, Kim was the founder/CEO of Emanate, a $35 million, 100+ person international marketing communications agency. During her tenure Emanate was named PR WEEK Agency of the Year and CRAIN'S Best Places to Work in NYC, and the team's work for clients was recognized with numerous industry awards. Kim also worked at Ketchum, Marina Maher Communications and Golin earlier in her career, and has served Fortune 500 clients across a number of industries, including financial services, travel and hospitality, CPG and consumer electronics.
For more information or to listen to other episodes of the Agencies of the Future podcast, click here.