Agencies of the Future need to own earned media and earn owned media, according to James Wright, CEO of Red Havas. Hear more about how he is transforming the agency through a model he calls Merged Media, which starts with the story, not the channel.  This focus on what he calls "borderless stories" reflects how people consume media today and creates a great opportunity for PR.
About James: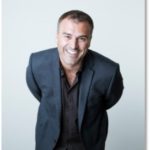 One of the most recognized agency heads in the world, James is global chairman of the Havas PR Global Collective agencies and global CEO of Red Havas, a global micro-network of Merged Media agencies. Before moving to the U.S., James was formerly group CEO of the Havas-owned Red Agency Australia and responsible for Havas-owned PR agencies across the Asia-Pacific region between 2011-2018. He advised brands including AWS, Capgemini, Coca-Cola, Heineken, Mondelēz, Novartis, Toyota, Yahoo7 and the Australian government. He also served as chief commercial officer for Havas Group Australia/New Zealand, working across advertising, PR and media.
Under his leadership, the Red Agency transformed into a regional powerhouse of creativity and one of the most awarded agencies in the Asia-Pacific region, winning multiple Agency of the Year titles. In 2017, PR Asia named James Agency Head of the Year at its annual awards show, and PR Awards Asia named him Asia-Pacific PR Agency Head of the Year. That year, he was also the Australian PR juror for the Cannes Lions Festival, the second time he has performed the role, having previously done it in 2013. In 2008, at the age of just 28, he won the coveted PRCA's Consultant of the Year (U.K.) and the same year was named International CSR Leader by PR News USA at its All Stars Awards. In 2016, he was inducted as a Fellow of the Public Relations Institute of Australia, one of the youngest ever admitted.
James joined the Havas Group in 2011 from the U.K. Previously, he was managing director at international agency Grayling, where he led international accounts including BT, HSBC, Sony, Jaguar and Land Rover.
About the Host: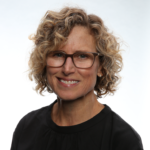 Kim Sample focuses on helping the PR Council's 100-plus member agencies thrive and elevating the PR profession overall. Prior to joining the PRC in August 2018, Kim was the founder/CEO of Emanate, a $35 million, 100+ person international marketing communications agency. During her tenure Emanate was named PR WEEK Agency of the Year and CRAIN'S Best Places to Work in NYC, and the team's work for clients was recognized with numerous industry awards. Kim also worked at Ketchum, Marina Maher Communications and Golin earlier in her career, and has served Fortune 500 clients across a number of industries, including financial services, travel and hospitality, CPG and consumer electronics.
For more information or to listen to other episodes of the Agencies of the Future podcast, click here.