What's the protocol for vetting whether or not a prospect is right for the firm?  According to Jon Silvan, Founder and CEO of Global Strategy Group, the considerations should be whether the firm's talent will be proud to say they work on that client, the relationship can be profitable, the agency can win the pitch, and the work will have a successful outcome. "We look for clients that our talent wants to work on because recruiting and retaining great people is too difficult to risk losing them."
About Jon: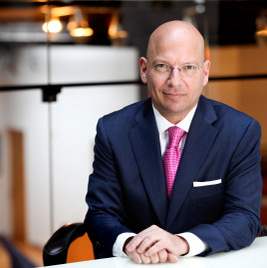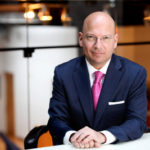 Jon Silvan is Founding Partner and CEO of Global Strategy Group (GSG), recently named winner of Public Affairs Agency of the Year and Public Affairs Campaign of the Year by leading PR industry trade journal The Holmes Report. Recognized by PR Week's Global Power Book as one of the most influential communications strategists in the U.S., Jon has guided GSG's growth for more than two decades from a boutique agency into a leading public affairs, communications and research firm with an award-winning team of over 100 professionals in six offices across the U.S.
With a background in communications, research and politics, Jon provides strategic guidance to GSG's clients on a wide range of issues including public affairs, political strategy, corporate positioning, and reputation management.
Jon's clients include Fortune 500 companies, national advocacy and nonprofit organizations, and some of the country's top political candidates and government officials. Among his numerous achievements, Jon helped World Trade Center developer Silverstein Properties gain the critical stakeholder support necessary to break ground and rebuild at Ground Zero. He also served as a political counselor for Kirsten Gillibrand's successful campaign for NY Senate.
Some of Jon's current and former clients also include NBC Universal, General Electric, Google, MGM Resorts, CVS Health, Port Authority of NY/NJ, The Metropolitan Museum of Art, Pershing Square Capital Management and T-Mobile.
Jon is a member of the Arthur Page Society, which represents C-level communicators. He serves as Treasurer of the PR Council, a Steering Committee member of A Better New York (ABNY), a board member of the Citizens Budget Commission, a board member on the CBC, a member of the Partnership for NYC, and as Vice Chair of the Storahtelling Board of Directors for LAB/SHUL, a nonprofit organization that advances Jewish literacy through the arts.
He lives in Tribeca with his wife Marnie Berk, a public interest attorney and their three children.
About the Host: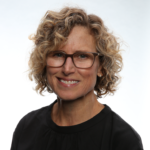 Kim Sample focuses on helping the PR Council's 100-plus member agencies thrive and elevating the PR profession overall. Prior to joining the PRC in August 2018, Kim was the founder/CEO of Emanate, a $35 million, 100+ person international marketing communications agency. During her tenure Emanate was named PR WEEK Agency of the Year and CRAIN'S Best Places to Work in NYC, and the team's work for clients was recognized with numerous industry awards. Kim also worked at Ketchum, Marina Maher Communications and Golin earlier in her career, and has served Fortune 500 clients across a number of industries, including financial services, travel and hospitality, CPG and consumer electronics.
For more information or to listen to other episodes of the Agencies of the Future podcast, click here.