Heather Kernahan, President of Hotwire, North America and Australia, took a break from hands-on brand-building for Hotwire from her San Francisco base to take an epic trip over the summer.  From her first stop, first-time visit to Cannes, to office visits in the UK and Australia, an all employee meeting in Dublin and a final stop in New York, Heather shares the energy and learnings that come from stepping out of your norm.  According to Heather, the way those factors contribute to world-class work — and intensive community building — are why Hotwire continues to invest in bringing its worldwide employee base together once a year.
About Heather: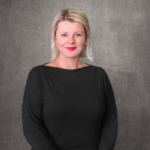 Heather Kernahan is a global marketing expert and business leader who has been featured in Fast Company, Fortune, Biz Women, PR Week and Ad Week. She currently serves as the President of North America and Australia at Hotwire, an award-winning global communications agency. Kernahan joined Hotwire in 2013. In her role as President she leads offices in SF, NY, Minneapolis, Sydney and Mexico City and as a member of the Hotwire global leadership team she has been the driving force behind Hotwire's three year business strategy to expand the business. Kernahan has challenged the status quo for Hotwire and has allowed the firm to think farther into the future.
Prior to Hotwire, Kernahan held senior marketing and leadership roles at Enphase Energy and Autodesk. She has focused on integrated brand communications strategies including campaign development, corporate marketing, product marketing, IPO and M&A communications strategy.
Kernahan consistently offers her knowledge and expertise to her community. She is a strategic advisor to many startups, such as Women's Startup Lab, Women to Watch Media, and Boatsetter and an investment partner with Portfolia.
She is a sought-after speaker on marketing and business leadership topics. Kernahan's most recent speaking events include:
NASDAQ Entrepreneurial Center – keynote speaker on unlocking authentic leadership
Chief – Breaking through, authentically: Best practices for cultivating thought leadership platforms in today's high stakes era
Connection Silicon Valley – Panel on Finding Your First Enterprise Customer
National Investor Relations Institute – Pre IPO Readiness. Panel discussion on communications readiness needed for Pre-IPO companies.
The Holmes Report Global PR Summit – Panel on M&A in the communications industry
Tech in Motion – keynote speaker at Tech in Motion
Healthcare Business Women's Association – workshop presenter on building your personal brand
Kernahan received her Masters in Business Administration in Sustainable Enterprise from Dominican University of California. She is truly an inspiration when it comes to work and life. She has banned the word balance from her vocabulary and instead focuses on ambition. She is ambitious in all of these aspects and consistently offers advice on how to achieve a healthy and productive lifestyle.
About the Host: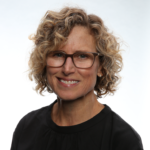 Kim Sample focuses on helping the PR Council's 100-plus member agencies thrive and elevating the PR profession overall. Prior to joining the PRC in August 2018, Kim was the founder/CEO of Emanate, a $35 million, 100+ person international marketing communications agency. During her tenure Emanate was named PR WEEK Agency of the Year and CRAIN'S Best Places to Work in NYC, and the team's work for clients was recognized with numerous industry awards. Kim also worked at Ketchum, Marina Maher Communications and Golin earlier in her career, and has served Fortune 500 clients across a number of industries, including financial services, travel and hospitality, CPG and consumer electronics.
For more information or to listen to other episodes of the Agencies of the Future podcast, click here.