After successful careers in print and broadcast news and politics, Ron Sachs decided to open an agency – this despite his mother's concerns that he "didn't know anything about business."  Twenty-three years later, Ron has proven himself a masterful businessman who often flouts conventional agency wisdom.  Sachs Media Group manages to serve both Democratic and Republican interests, a balancing act that's not achieved by many.  For his team, the focus is on supporting good policies, brands and services. Lately, he has been putting capable young talent in leadership positions and backing them up with seasoned pros who are happy to play supporting, collaborative roles.  "If we don't advance young stars quickly into meaningful leadership positions, we risk losing them to other opportunities." Learn more about how Ron zigs while others zag in this week's podcast…
About Ron: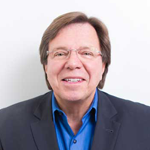 Ron Sachs is one of Florida's and America's most accomplished media consultants, with exceptional experience in the creation and execution of broad-based public education campaigns, branding, social/digital media, and high-wire crisis management. Sachs is also a veteran communicator with an extensive background in daily news journalism and government communications, and an Emmy Award-winning former newspaper, magazine, and television journalist. His thought leadership and ideas have created projects that generate local, statewide, national, and worldwide attention on issues as diverse as financial literacy, hurricane safety, safe driving, non-partisan political dialogue, and even rock 'n roll. Ron has served two Florida governors as senior communications counsel. The former chairman of the highly regarded statewide organization Leadership Florida, Sachs has created high-profile, memorable PR opportunities for events in the public, private, and non-profit sectors, generating valuable exposure throughout every medium – statewide, nationally, and globally. His political counsel is often sought and valued by public officials from Florida's city halls and Capitol to the nation's capital. Sachs Media Group is the dominant integrated communications firm in Florida and was named the 2018 national "PR Agency of the Year" among firms of similar size by the respected national industry journal PR News.
About the Host: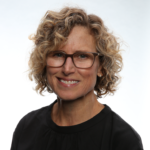 Kim Sample focuses on helping the PR Council's 100-plus member agencies thrive and elevating the PR profession overall. Prior to joining the PRC in August 2018, Kim was the founder/CEO of Emanate, a $35 million, 100+ person international marketing communications agency. During her tenure Emanate was named PR WEEK Agency of the Year and CRAIN'S Best Places to Work in NYC, and the team's work for clients was recognized with numerous industry awards. Kim also worked at Ketchum, Marina Maher Communications and Golin earlier in her career, and has served Fortune 500 clients across a number of industries, including financial services, travel and hospitality, CPG and consumer electronics.
For more information or to listen to other episodes of the Agencies of the Future podcast, click here.