Andy Last, co-founder of MullenLowe salt, can easily be called a purpose specialist. Since 2000, he has advised some of the world's biggest companies and most iconic brands on integrating purpose and sustainability into their business models. The geopolitical landscape, abundant climate change crises, citizen journalism, and employee activism are forcing corporations to take a stance on sustainability and transparency. "Businesses that understand their relationship with society and manage their external impact…will grow better as businesses," Andy says. Hear his advice for avoiding the traps of "purpose and green-washing," thoughts on attracting and keeping young talent, and conviction that purpose work is here to stay.
About Andy: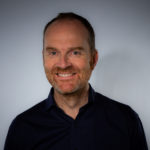 Andy co-founded MullenLowe salt in 2000.  He advises global brands and corporates on social purpose and sustainability communications and is a regular speaker on the power of business to lead positive change.  Andy is a B Corp Ambassador, member of the Medinge Group think tank, and author of 'Business on a Mission: How to Build a Sustainable Brand'.
About the Host: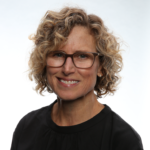 Kim Sample focuses on helping the PR Council's 100-plus member agencies thrive and elevating the PR profession overall. Prior to joining the PRC in August 2018, Kim was the founder/CEO of Emanate, a $35 million, 100+ person international marketing communications agency. During her tenure Emanate was named PR WEEK Agency of the Year and CRAIN'S Best Places to Work in NYC, and the team's work for clients was recognized with numerous industry awards. Kim also worked at Ketchum, Marina Maher Communications and Golin earlier in her career, and has served Fortune 500 clients across a number of industries, including financial services, travel and hospitality, CPG and consumer electronics.
For more information or to listen to other episodes of the Agencies of the Future podcast, click here.