To kick off season 2 of Agencies of the Future, we sat down with Jim Joseph, Global President of BCW and the PR Council's new Board Chair. Jim honors the huge legacy of Harold Burson and discusses how we can better attract young talent by focusing on what makes PR an exciting career choice. "As we're transforming our industry, the less we think about the needs of PR agencies being so specialized and different, the more we will be able to find the talent we need to grow," says Jim. He also shares his ideas to build the PR Council community.
Jim Joseph, Global President, BCW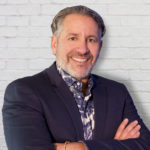 As the Global President for BCW, and now the Chair of the PR Council as well, Jim constantly puts his experience to the test. Jim's list of brand experience spans virtually every industry and is a who's who list of the most impressive brands on the planet including Johnson & Johnson, Ford, Procter & Gamble, Walmart, Astra Zeneca, American Express, Microsoft, Hyatt, and McDonald's. Jim is also an award-winning author of The Experience Effect series and an adjunct instructor at New York University, where he teaches a graduate class in integrated marketing.
Entrepreneur of the Year, Agency of the Year, Consumer Launch Campaign of the Year, Most Creative Agency, Best Place to Work, Social Media Icon, Hall of Fame – these are the accolades that Jim has amassed through his long career in marketing. But none are more important than the daily badge he wears with the most pride – Dad.
About the Host: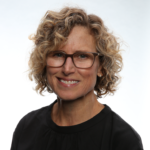 Kim Sample focuses on helping the PR Council's 100-plus member agencies thrive and elevating the PR profession overall. Prior to joining the PRC in August 2018, Kim was the founder/CEO of Emanate, a $35 million, 100+ person international marketing communications agency. During her tenure Emanate was named PR WEEK Agency of the Year and CRAIN'S Best Places to Work in NYC, and the team's work for clients was recognized with numerous industry awards. Kim also worked at Ketchum, Marina Maher Communications and Golin earlier in her career, and has served Fortune 500 clients across a number of industries, including financial services, travel and hospitality, CPG and consumer electronics.
For more information or to listen to other episodes of the Agencies of the Future podcast, click here.