With a strong legacy as a corporate advisory firm, APCO is seeing its traditionally public affairs approach to stakeholder engagement in demand for companies and their brands across all audiences. With consumers much more aware of all aspects of brands, products and services, a fully integrated, outside-in approach makes sense for a wide range of organizations.  Evan shares more about the talent and special offerings required to deliver on this in today's environment.
Evan: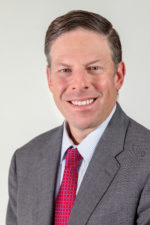 Evan Kraus is president, managing director of operations and managing director, Washington, at APCO Worldwide.
Mr. Kraus has served as a senior strategic counselor for many of the world's largest businesses – helping them optimize their Web presence; tell a better corporate story; "push" their messages out to target audiences; shape online issue debates; identify, attract and mobilize supporters and endorsers; conduct outreach to bloggers and other new media channels; and analyze the online environment to form strategy.
Mr. Kraus is an expert in the emerging fields of media convergence – the blending of online and offline content into a highly integrated, dynamic and fast-moving news flow – and is a leader in movement marketing. He founded APCO's globally integrated Digital practice. In partnership with the Huffington Post and APCO's in-house opinion research arm, APCO Insight, he pioneered a new proprietary approach to engaging social influencers called SocialEQ.
Mr. Kraus has been recognized by PR News' as Digital Communicator of the Year, is a contributor to the Huffington Post and is frequently asked to speak and write on the latest trends in online communication to groups like the Conference Board, the Public Affairs Council, the Public Relations Society of America (PRSA), the International Public Relations Association (IPRA), Bulldog Media, the International Association of Business Communicators (IABC) and the Council of Public Relations Firms.
Prior to joining APCO in 1996, Mr. Kraus worked as a consultant at Booz Allen Hamilton. He holds his Bachelor of Science in aerospace engineering from the School of Engineering and Applied Science at the University of Virginia.
About the Host: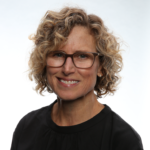 Kim Sample focuses on helping the PR Council's 100-plus member agencies thrive and elevating the PR profession overall. Prior to joining the PRC in August 2018, Kim was the founder/CEO of Emanate, a $35 million, 100+ person international marketing communications agency. During her tenure Emanate was named PR WEEK Agency of the Year and CRAIN'S Best Places to Work in NYC, and the team's work for clients was recognized with numerous industry awards. Kim also worked at Ketchum, Marina Maher Communications and Golin earlier in her career, and has served Fortune 500 clients across a number of industries, including financial services, travel and hospitality, CPG and consumer electronics.
For more information or to listen to other episodes of the Agencies of the Future podcast, click here.