The best solutions require a balance of data married with brilliant creative, according to Dominic Leung, Group Strategy Officer at Cognito. Understanding the patterns (which are revealed by data) provides the platform for the experimentation and innovation that leads to great jazz music and great creativity that clients need and expect. This combination – and a deep sector focus – has given Cognito permission to work with clients across the value chain – from consulting to execution, all with an eye on unlocking business growth.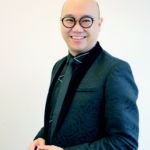 Dominic is a brand strategy expert and specializes in disrupting markets and businesses, servicing Cognito's global client base as well as formalizing the establishment of the brand consulting practice within specialty sectors. He is an experienced leader in brand and go-to-market strategy with an ability to translate future trends into opportunities.  
Previously, Dominic was at Interbrand, TBWA and has held roles across all disciplines in marketing from digital execution through to M&A strategy. Dominic's strategies are grounded in human-centric disruption, challenging norms — never disruption for disruption's sake, with clients spanning many industries that needed disruption or have been disrupted. 
About the Host: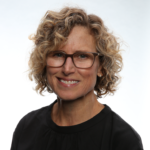 Kim Sample focuses on helping the PR Council's 100-plus member agencies thrive and elevating the PR profession overall. Prior to joining the PRC in August 2018, Kim was the founder/CEO of Emanate, a $35 million, 100+ person international marketing communications agency. During her tenure Emanate was named PR WEEK Agency of the Year and CRAIN'S Best Places to Work in NYC, and the team's work for clients was recognized with numerous industry awards. Kim also worked at Ketchum, Marina Maher Communications and Golin earlier in her career, and has served Fortune 500 clients across a number of industries, including financial services, travel and hospitality, CPG and consumer electronics.
For more information or to listen to other episodes of the Agencies of the Future podcast, click here.