After a radical re-org created one Ogilvy, everyone is eager to hear how PR and earned-first ideas are functioning in this new world order. Melissa Smith, Managing Director at Ogilvy, shares how creative PR talent is working with capital "C" creatives who are more accustomed to the ad world. While colleagues who grew up in different disciplines have to learn each other's languages, it's more about walking halls and earning trust to ensure PR gets brought in early and often. Sound familiar? Tune in and learn more.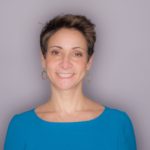 With 20 plus years of experience designing and implementing communications strategies, Melissa specializes in launching and repositioning consumer brands to niche and mass populations. As Managing Director, she oversees the consumer PR offering at Ogilvy and its stellar roster of clients including LG Electronics, IHG (Intercontinental Hotels Group) and Ford.​
​Throughout her career, Melissa has led PR strategy for major category innovations including the launch of Schick's Intuition and Quattro razors, the introduction of Heineken Premium Light, and first-to-market concepts for such brands as Domino's Pizza and Listerine. Additionally, she was central to the development of multicultural PR campaigns for Cover Girl, Hennessy, The National Honey Board and others. In most cases, these initiatives were the brands' first Hispanic-centric efforts, triggering year-long commitments to focused campaigns.​
Prior to joining Ogilvy in 2015, Melissa was a Senior Vice President at MSLGroup where she managed the P&G Oral Care portfolio and led global strategy for the Crest 3DWhite franchise. Among her responsibilities were driving PR creative, planning and execution for all paste brands, and managing the partnership between Crest Whitestrips and its global brand ambassador, Shakira. ​
Previously, Melissa was Executive Vice President and head of the New York office for RL Public Relations, a leading independent Hispanic communications firm. For close to a decade, Melissa spearheaded agency-wide business development and managed clients, overseeing strategy and execution for Nike, Pantene, Cotton Inc., and other leading brands. ​
Before joining RLPR, Melissa was a Group Vice President at GCI Group in the consumer marketing practice. In her nearly five years with GCI, she created and managed several successful consumer product launches and repositioning campaigns for leading beauty, food, and retail clients including Unilever, P&G and Energizer Holdings brands. ​
Melissa is a founding board member of the New York chapter of the Hispanic Public Relations Association (HPRA). Born, raised and still residing in Brooklyn with her husband, son and daughter, Melissa received her BA from Washington University.
About the Host: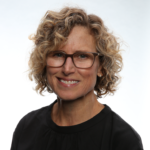 Kim Sample focuses on helping the PR Council's 100-plus member agencies thrive and elevating the PR profession overall. Prior to joining the PRC in August 2018, Kim was the founder/CEO of Emanate, a $35 million, 100+ person international marketing communications agency. During her tenure Emanate was named PR WEEK Agency of the Year and CRAIN'S Best Places to Work in NYC, and the team's work for clients was recognized with numerous industry awards. Kim also worked at Ketchum, Marina Maher Communications and Golin earlier in her career, and has served Fortune 500 clients across a number of industries, including financial services, travel and hospitality, CPG and consumer electronics.
For more information or to listen to other episodes of the Agencies of the Future podcast, click here.