No proms, no graduations and no jobs – COVID-19 has rocked the world of the GenZ consumer but Devries Global's survey of this cohort reveals opportunities for brands to earn their long-term commitment.  Jessica O'Callaghan, Regional MD for North America, and Loretta Markevics, Chief Strategy & Creative Officer, share why earned and influencer engagement are key vehicles to do it. Their data shows that as we move into recovery, digital will be less important and human interaction will become the priority.
Jessica is responsible for the operations and growth of DeVries Global's North America regions including offices in Chicago, Los Angeles and New York City (Global HQ). She joined the agency in 1999 and today is considered one of the agency's most energetic leaders.  While her passion lies in beauty and style, she's built her communications expertise over 15+ years of experience across beauty, fashion, lifestyle, consumer products and retail industries. She brings deep expertise in strategic and holistic planning, media and influencer relations, branded entertainment and crisis communications. 
Her sweet spot is helping reinvigorate iconic brands in unexpected ways and among new among untapped audiences. Brand experience at DeVries Global includes Anne Klein, Calvin Klein Underwear, Celebrity Cruise Lines, Chrysler/Fiat 500, Coty Professional Beauty, Crest, Essentia Water, Frederic Fekkai, Gallo Wines, Johnson's Baby, Milk Makeup Pantene, Old Navy, Olay, Samsung Mobile, Secret, Sephora, Sherwin Williams, Staples, Swash, Tide, Vidal Sassoon, Walgreens Boots Alliance and Wet n' Wild. Other work experience includes Director of Global Communications, BeautyBank (division of the Estee Lauder Companies) and Revlon Canada.  
Jessica graduated top of her class at Mount Royal University, is a proud West Coast Canadian, runs the occasional marathon, loves the beach and the slopes and is an unapologetic clothes horse.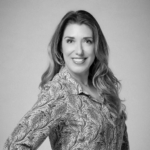 Loretta leads Creative Intelligence for DeVries Global – the agency's command center of strategy, creative and social. Loretta has worked in every discipline of marketing communications and embraced and championed the idea of integration from its inception. She started her career at Bates Advertising, managing global accounts for luxury beverage and spirits brands. Her strong instincts around insights and creative drove her shift from account management to strategic planning and to Omnicom's Colangelo, where she helped to build planning capabilities for the agency from the ground up. While at McCann and then Porter Novelli, she developed integrated communications strategies and campaigns across the Diageo portfolio for iconic brands including Guinness, Johnnie Walker and Smirnoff,  launched the Schick Quattro for Women razor, helped to launch the first female condom from Trojan, and led planning for the Dannon family of brands.  
Loretta believes that creative and strategy should exist and work together, allowing for seamless partnership and integration, and enabling stronger problem solving and more breakthrough work for clients. The Cultural Decoding proposition Loretta developed for DeVries is both a problem-solving process and our POV on the world. Its center of gravity is focused on finding a brand's unique purpose in culture, expressed through a differentiating presence that transcends product and category. Loretta's experience with purpose-first campaigns for huge global brands flow from a philosophy that the strongest place to start for any brand is why it uniquely exists.   
Loretta has led purpose-driven efforts for Gillette with the creation of a first of its kind mentoring program for boys called Gillette Brothers in which men inspire the next generation of great men. She also led sustainability and purpose work for Hewlett-Packard's print division, which encouraged consumers and influencers to "Live Beyond the Page" in all ways in their daily lives.  She also worked closely with HP's partnership with the film The Lorax and other sustainability-focused initiatives.  Loretta proudly helped McDonald's find their way in the food and nutrition conversation and most recently, Loretta worked with Celebrity Cruises to develop and refine their brand purpose "Beyond Borders" and Zippo's purpose of "Inspiring Individual Expression." Loretta's passion for applying strategy to solve real problems extends beyond the workplace. She is deeply involved with the Omidyar Group, a collective of brands that support initiatives in a wide-range of philanthropic areas – with a focus on those that support and protect first amendment rights. She also works with The Grace Institute, a 100 year old organization created to help women who have struggled in life transition back into the workforce. 
Loretta has worked at the top agencies in the world, McCann Erickson, Grey Global Group, Porter Novelli and now DeVries Global and beyond the brands already mentioned has worked on other iconic brands like McDonald's, Coca-Cola, Guinness and Pfizer, to name a few. Loretta  has been awarded a Silver Jay Chiat Award, multiple Effies and Sabres. She was recognized as a next generation communication leader by being named as one of PR Week's "40 under 40".  
About the Host: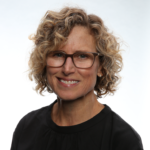 Kim Sample focuses on helping the PR Council's 100-plus member agencies thrive and elevating the PR profession overall. Prior to joining the PRC in August 2018, Kim was the founder/CEO of Emanate, a $35 million, 100+ person international marketing communications agency. During her tenure Emanate was named PR WEEK Agency of the Year and CRAIN'S Best Places to Work in NYC, and the team's work for clients was recognized with numerous industry awards. Kim also worked at Ketchum, Marina Maher Communications and Golin earlier in her career, and has served Fortune 500 clients across a number of industries, including financial services, travel and hospitality, CPG and consumer electronics.
For more information or to listen to other episodes of the Agencies of the Future podcast, click here.