Founder and CEO of travel and lifestyle agency LDPR, Davidson has stayed true to her mantra of only working with good people and good clients. For 25+ years, her firm has stretched the boundaries of PR, embracing new digital solutions and innovating services for its roster of international clients. Listen in as she discusses the key to organic growth, the value of networking, and her commitment to helping others, personally and professionally.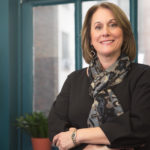 Laura Davidson is the owner and creative force behind LDPR, a leading travel and lifestyle public relations agency headquartered in New York with staff in Chicago and California. For 25+ years, Laura has been at the top of the industry, constantly stretching the traditional boundaries of PR, embracing new digital solutions and innovating services for her evolving roster of global clients. In addition to her agency work, Laura has played an active role in the travel industry, participating in numerous organizations including SATW (Society of American Travel Writers), CTO (Caribbean Tourism Organization), CHTA (Caribbean Hotel & Tourism Association), HSMAI (Hospitality Sales & Marketing Association International), ILHA (International Luxury Hotel Association) and others. Laura is a founding board member of the Family Travel Association (FTA). Committed to giving back, Laura involves her agency in several philanthropic initiatives—from sponsoring teachers at a primary school in Benin, West Africa to sending soccer gear to schools in Kenya and Antigua. Laura is a proud recipient of the Lifetime Achievement Award for PR from the Hospitality Sales & Marketing Association (HSMAI)as well as the Lifetime Achievement Award from the Caribbean Tourism Organization (CTO). She lives in Weston, Connecticut with her husband Andrew Bill, and has two sons Tobey (18) and Jake (17) who are both intrepid travelers, ticking off destinations almost as quickly as mom does.  
About the Host: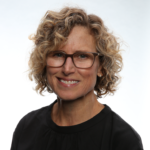 Kim Sample focuses on helping the PR Council's 100-plus member agencies thrive and elevating the PR profession overall. Prior to joining the PRC in August 2018, Kim was the founder/CEO of Emanate, a $35 million, 100+ person international marketing communications agency. During her tenure Emanate was named PR WEEK Agency of the Year and CRAIN'S Best Places to Work in NYC, and the team's work for clients was recognized with numerous industry awards. Kim also worked at Ketchum, Marina Maher Communications and Golin earlier in her career, and has served Fortune 500 clients across a number of industries, including financial services, travel and hospitality, CPG and consumer electronics.
For more information or to listen to other episodes of the Agencies of the Future podcast, click here.