Allies take note: Young PR Pros – especially ambitious Black talent — need your guidance and support. In this business of relationships, building them with mentors is critical. Equally inspiring to those who are new to the industry and seasoned professionals who want more diversity in the industry, Shelton and Braham share how mentors helped them learn and grow in the fast-paced agency world.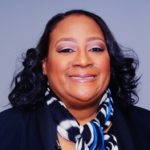 Helen Shelton is a communications strategist with particular expertise in creating impactful platforms and programs that address the needs and interests of diverse audiences. At Finn Partners, Helen oversees the agency's Diversity Equity and Inclusion program, Actions Speak Louder – Partners for Diversity, while also developing volume-driving, consumer-engaging campaigns in the health and wellness, lifestyle, entertainment, retail and media sectors.
A native New Yorker, Helen holds a B.A. in art history from Dartmouth College and an M.S. degree in communications from Boston University. Named one of the 25 Most Influential Black Women in Business by The Network Journal magazine, Helen is a Board Member of the New York Urban League, and co-leads the PR Council's national Diversity Community.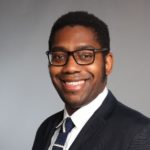 Marcus Braham is a vice president at FINN Partners. With nearly a decade of public relations experience, he has executed campaigns for a wide range of consumer and culinary clients, including Honest Tea, McCafé, and Stoli Vodka. Prior to joining FINN, Marcus served as a senior media relations strategist at M Booth, where his clients included Beyond Meat, Lyft, and Heluva Good!. Marcus holds a Bachelor's degree in English Literature from Wesleyan University. He's a native New Yorker who currently lives Queens.
.
About the Host: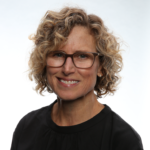 Kim Sample focuses on helping the PR Council's 100-plus member agencies thrive and elevating the PR profession overall. Prior to joining the PRC in August 2018, Kim was the founder/CEO of Emanate, a $35 million, 100+ person international marketing communications agency. During her tenure Emanate was named PR WEEK Agency of the Year and CRAIN'S Best Places to Work in NYC, and the team's work for clients was recognized with numerous industry awards. Kim also worked at Ketchum, Marina Maher Communications and Golin earlier in her career, and has served Fortune 500 clients across a number of industries, including financial services, travel and hospitality, CPG and consumer electronics.
For more information or to listen to other episodes of the Agencies of the Future podcast, click here.