Be inspired as Dwayna Haley shares how she has created a career path for herself and others. A beacon of leadership, Haley mentors young Black colleagues and steers Porter Novelli clients to focus on DE&I initiatives as a business and moral imperative. Haley values individual bravery: refusing to shy away from discomfort, asking the tough questions and demanding change. Her "North Star" of humanity and treating all lives well enables her to show up as her full self, every single day.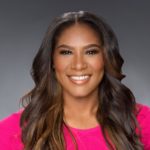 For over 10 years, Dwayna has led public relations and marketing campaigns for Fortune 500 brands. At Porter Novelli, she partners with clients to help them find, live and tell their unique purpose through integrated communications strategy. Currently, she leads the largest business sector of the agency's anchor, global account, Bayer, and leverages her extensive background in omni-channel, multi-platform storytelling to deliver brand marketing strategy for Chico's FAS, Inc. (Chico's, White House Black Market , Soma and TellTale), Food Lion and more. In 2018, she was appointed to represent PN on the inaugural PR Council Next Board – a cross-industry assembly of rising leaders connected to bring next generation thinking to current industry challenges. She was also inducted into the 2018 class of PR Week's 40 under 40, 2019 class of PRSA Georgia 40 under 40 and the Wall of Fame by her alma mater, Middle Tennessee State University. She resides in Marietta with her devastatingly handsome husband, Bryan, and their two little nuggets, Noah and Lillian.
About the Host: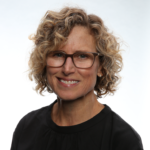 Kim Sample focuses on helping the PR Council's 100-plus member agencies thrive and elevating the PR profession overall. Prior to joining the PRC in August 2018, Kim was the founder/CEO of Emanate, a $35 million, 100+ person international marketing communications agency. During her tenure Emanate was named PR WEEK Agency of the Year and CRAIN'S Best Places to Work in NYC, and the team's work for clients was recognized with numerous industry awards. Kim also worked at Ketchum, Marina Maher Communications and Golin earlier in her career, and has served Fortune 500 clients across a number of industries, including financial services, travel and hospitality, CPG and consumer electronics.
For more information or to listen to other episodes of the Agencies of the Future podcast, click here.