What's the secret sauce to M Booth's many national recognitions, including being named by PRovoke as one of their North American Agencies of the Decade? According to Founder and Chairman Margi Booth and CEO Dale Bornstein, it's equal part huge hearts and lots of smarts. For our podcast, this dynamic duo shares their philosophy that an agency is only as good as its people and that means demonstrating humanity in business and always putting people first. Listen in as they describe the importance of corporate and personal value alignment when it comes to finding the right firm – as an employee or a client.
Margi Booth is an accomplished business leader, entrepreneur and brand marketer.
She is the Active Working Chairman of M Booth, the communications firm she founded in 1985 and grew to one of the most successful mid-sized agencies in the communications industry. M Booth is consistently recognized as a top creative firm, winning industry honors as agency of the year, best place to work, creative agency of the year, and a top firm in the consumer sector. In 2009, she sold her agency to Next Fifteen Communications Group, a global holding company comprised of 17 digital, market research and communications firms. M Booth continues to grow exponentially, achieving 40% compounded growth over the last two years.
Margi was one of six trailblazers inducted into PRWeek's Hall of Fame in 2016, an honor bestowed on inspiring leaders who have made outstanding contributions to the development of the communications industry. Her firm is a Cannes Lion winner for the their work on American Express; she is a New York Women in Communications Matrix recipient, and received the New York Public Relations Society's prestigious John W. Hill Award for her leadership.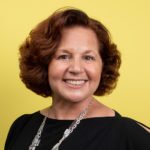 M Booth CEO Dale Bornstein is a passionate and accomplished integrated marketing specialist. With over 30 years of experience building brands, leading transformational change and driving business growth, Dale is known as a "big idea" person with an instinct for connecting talent and ideas leading to agency innovation and winning connections between brands and consumers.
After a 25+ year career at Ketchum, Dale took the reins of M Booth six years ago, and led the firm's drive to integration and expansion, deepening and building new capabilities and recruiting best-in-class talent, resulting in the agency's most successful period of client acquisition, revenue growth and industry recognition as one of the top three Agencies of the Decade. Recently, the firm entered the healthcare sector with the acquisition of Health Unlimited US and rebranded it as M Booth Health.
Dale believes that people who live inspiring lives do inspiring work. This philosophy is at the core of M Booth's employee-centric culture, where staff are encouraged to pursue their passions and apply that inspiration to driving client success. She is a tireless culture-bearer fostering a creative, entrepreneurial, fun and rewarding work environment that has been recognized multiple times as one of the industry's "Best Places to Work" and "Best Mid-Sized Agencies."
Dale serves on the board of directors for Dress for Success, a global non-profit that empowers women to achieve economic independence, and PR Council, an industry association representing more than 100 agencies. She's been a key member of the Strategic Advisory Council for the Department of Communications at Cornell University, her alma mater, since its inception in 2005.
Dale was most recently named to the Innovator 25 list and also named to a leading industry Top 50 Power List five times over the last five years. M Booth has won over 50 industry awards since she joined the agency. In 2018, Dale was honored by the Plank Center for Leadership in Public Relations for her commitment to mentoring and inducted into PR Week's Hall of Femme. She was also named an Outstanding Alumni in 2013 by her college at Cornell and earned the Department of Communication's Outstanding Service Award in 2016.
About the Host: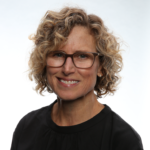 Kim Sample focuses on helping the PR Council's 100-plus member agencies thrive and elevating the PR profession overall. Prior to joining the PRC in August 2018, Kim was the founder/CEO of Emanate, a $35 million, 100+ person international marketing communications agency. During her tenure Emanate was named PR WEEK Agency of the Year and CRAIN'S Best Places to Work in NYC, and the team's work for clients was recognized with numerous industry awards. Kim also worked at Ketchum, Marina Maher Communications and Golin earlier in her career, and has served Fortune 500 clients across a number of industries, including financial services, travel and hospitality, CPG and consumer electronics.
For more information or to listen to other episodes of the Agencies of the Future podcast, click here.