According to Melissa Waggener Zorkin, global CEO and founder of WE Communications, moving people to positive action has long been the global firm's mission and the decades-long tenure of many employees and clients is proof positive.  Continuous reinvention and a laser-sharp focus on people and purpose over profit have been guiding principles for Waggener Zorkin and took her from a simple conviction that technology would change the world to becoming one of the world's largest communications agencies.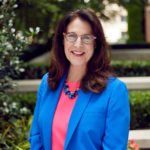 When Melissa Waggener Zorkin founded WE in 1983, she wanted to tell the technology stories that weren't being told, and share the incredible ways human lives are transformed by innovation. She knew instinctively tech would play a transformational role on the world stage, changing the way we live and communicate, and she was right.
From launching the first version of Microsoft Windows to working with world-class brands like Volvo, McDonald's, Cisco and Intel, Melissa is uniquely qualified to lead clients through transformation with a simple formula: Keep people and purpose at the center of all decisions. Under Melissa's direction as CEO, WE Communications pursues its purpose: to use the gift of communication to move people to positive action — for clients, for WE employees and for the world. Melissa is also an advocate for lifting up women in the communications industry. She sits on the board of ColorComm, an organization dedicated to connecting and empowering women of color in communications, and supports the industry's next generation through engagements like her University of Southern California Annenberg Center for Public Relations board role.
About the Host: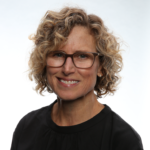 Kim Sample focuses on helping the PR Council's 100-plus member agencies thrive and elevating the PR profession overall. Prior to joining the PRC in August 2018, Kim was the founder/CEO of Emanate, a $35 million, 100+ person international marketing communications agency. During her tenure Emanate was named PR WEEK Agency of the Year and CRAIN'S Best Places to Work in NYC, and the team's work for clients was recognized with numerous industry awards. Kim also worked at Ketchum, Marina Maher Communications and Golin earlier in her career, and has served Fortune 500 clients across a number of industries, including financial services, travel and hospitality, CPG and consumer electronics.
For more information or to listen to other episodes of the Agencies of the Future podcast, click here.