As 2020 comes to a close, winners are becoming clear. AnnaMaria DeSalva, Global Chairman and CEO of H+K Strategies, isn't going to claim victory but she does acknowledge that 2020 events accelerated the strategy she put in place upon taking the reins in 2019. Learn more about how her team leveraged their global network and heritage in issues and reputation management to deliver for employees, clients and their holding company. AnnaMaria also shares future bets she's placing, including a strong focus on global DE&I.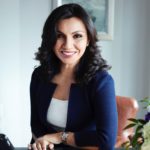 AnnaMaria is the Global Chairman and CEO of Hill+Knowlton Strategies, one of the world's leading strategic communications firms, with more than 80 offices across 40 markets.
Before joining H+K in June 2019, AnnaMaria served as Chief Communications Officer at DuPont, and subsequently as a senior advisor to Ed Breen, the CEO of DowDuPont, as he advanced the separation and launch of new independent public companies. Prior to DuPont, AnnaMaria was head of corporate affairs for biopharmaceutical innovation at Pfizer, an advisor to the U.S. Food and Drug Administration, and head of the global healthcare practice of Hill & Knowlton. Earlier, at Bristol-Myers Squibb, she led global public affairs for the oncology business and served as director of the Bristol-Myers Squibb Foundation.
AnnaMaria currently serves as Vice Chairman of the Board of Directors of XPO Logistics, a Fortune 200 global provider of transportation and supply chain solutions. She also serves on the Board of Governors of Argonne National Laboratory, a leading science and engineering center of the U.S. Department of Energy. She is a Trustee of the Committee for Economic Development of the Conference Board and a member of the Partnership for New York City, The Economic Club of New York and the Paley International Council. AnnaMaria is currently Executive in Residence at the Raymond A. Mason School of Business at the College of William and Mary.
About the Host: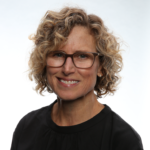 Kim Sample focuses on helping the PR Council's 100-plus member agencies thrive and elevating the PR profession overall. Prior to joining the PRC in August 2018, Kim was the founder/CEO of Emanate, a $35 million, 100+ person international marketing communications agency. During her tenure Emanate was named PR WEEK Agency of the Year and CRAIN'S Best Places to Work in NYC, and the team's work for clients was recognized with numerous industry awards. Kim also worked at Ketchum, Marina Maher Communications and Golin earlier in her career, and has served Fortune 500 clients across a number of industries, including financial services, travel and hospitality, CPG and consumer electronics.
For more information or to listen to other episodes of the Agencies of the Future podcast, click here.