After his agency's successful first decade in business, Kim Hunter celebrated by launching The LAGRANT Foundation (TLF) to provide financial support, mentorship, professional development workshops and employment opportunities to ethnic minority students entering the fields of advertising, PR and marketing. Twenty years later (Happy 30th LAGRANT Communications!), Kim and TLF have helped hundreds of students enter the field of communications. Through the agency, TLF, and his recruiting firm, which specializes in placing minorities in senior communications roles, Kim shares his insights into how the industry can be more successful in attracting and retaining diverse talent.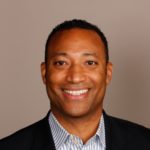 Mr. Kim L. Hunter is a respected entrepreneur and integrated marketing communications professional with 38 years of corporate and agency experience in advertising, marketing, and public relations. During his career, he has founded three privately held enterprises: LAGRANT COMMUNICATIONS, The LAGRANT Foundation, and KLH & Associates.

A key player in the communications industry, PRovoke recognized Hunter as a key influencer in the communications industry with an Individual Achievement SABRE award (Superior Achievement in Branding, Reputation & Engagement) and named him as one of In2's Innovator 25. Hunter also received the Distinguished Service Award from The Page Society. He has consecutively received PRWeek's 50 Most Powerful People in PR from 2012 to 2020 and the recipient of the magazine's Diversity Distinction in PR award. Hunter holds a master's degree in International Management from the University of St. Thomas in St. Paul, Minnesota and a bachelor's degree in Business Administration from the University of Washington in Seattle.
About the Host: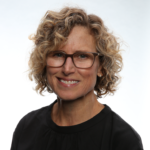 Kim Sample focuses on helping the PR Council's 100-plus member agencies thrive and elevating the PR profession overall. Prior to joining the PRC in August 2018, Kim was the founder/CEO of Emanate, a $35 million, 100+ person international marketing communications agency. During her tenure Emanate was named PR WEEK Agency of the Year and CRAIN'S Best Places to Work in NYC, and the team's work for clients was recognized with numerous industry awards. Kim also worked at Ketchum, Marina Maher Communications and Golin earlier in her career, and has served Fortune 500 clients across a number of industries, including financial services, travel and hospitality, CPG and consumer electronics.
For more information or to listen to other episodes of the Agencies of the Future podcast, click here.