Challenging times often expedite innovation and that's what's happened with IPG's PR firms and the industry overall, according to Andy Polansky, Chairman and Chief Executive at the newly branded IPG DXTRA and Executive Chairman at Weber Shandwick. The organization he helms is built to provide clients with the expertise they need, when and where they need it. Culture and diversity are required to make it all work and that's long been a focus at IPG, according to Andy. Listen in to learn more.
Andy Polansky is the Chairman and Chief Executive Officer of IPG DXTRA, a collective of 28 of Interpublic Group's (IPG) specialty marketing firms across a variety of disciplines, including public relations, sports and entertainment marketing, experiential, brand consulting and digital marketing. Global brands within the group include Weber Shandwick, Golin, Octagon, Jack Morton, Current Global, DeVries Global, Rogers & Cowan PMK, and FutureBrand, among others.
Andy also serves as Executive Chairman of Weber Shandwick, after serving as its CEO from 2012-2019.
A leader in the public relations and marketing service industries, Andy has delivered outstanding results for hundreds of companies around the globe. Under his direction as Weber Shandwick CEO, the agency was named to the prestigious Ad Age Agency A-List several times , and was named to Ad Age's Best Places to Work list in 2019. Weber Shandwick was also PR Week's Global Agency of the Year four years in a row (2015 to 2018) and PRovoke Media's (formerly the Holmes Report) Global Agency of the Year in 2014, 2015 and 2017. In addition, PRovoke Media recently recognized Weber Shandwick as its Agency of the Decade.
About the Host: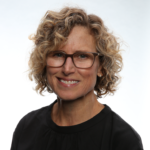 Kim Sample focuses on helping the PR Council's 100-plus member agencies thrive and elevating the PR profession overall. Prior to joining the PRC in August 2018, Kim was the founder/CEO of Emanate, a $35 million, 100+ person international marketing communications agency. During her tenure Emanate was named PR WEEK Agency of the Year and CRAIN'S Best Places to Work in NYC, and the team's work for clients was recognized with numerous industry awards. Kim also worked at Ketchum, Marina Maher Communications and Golin earlier in her career, and has served Fortune 500 clients across a number of industries, including financial services, travel and hospitality, CPG and consumer electronics.
For more information or to listen to other episodes of the Agencies of the Future podcast, click here.